Circularity
Circularity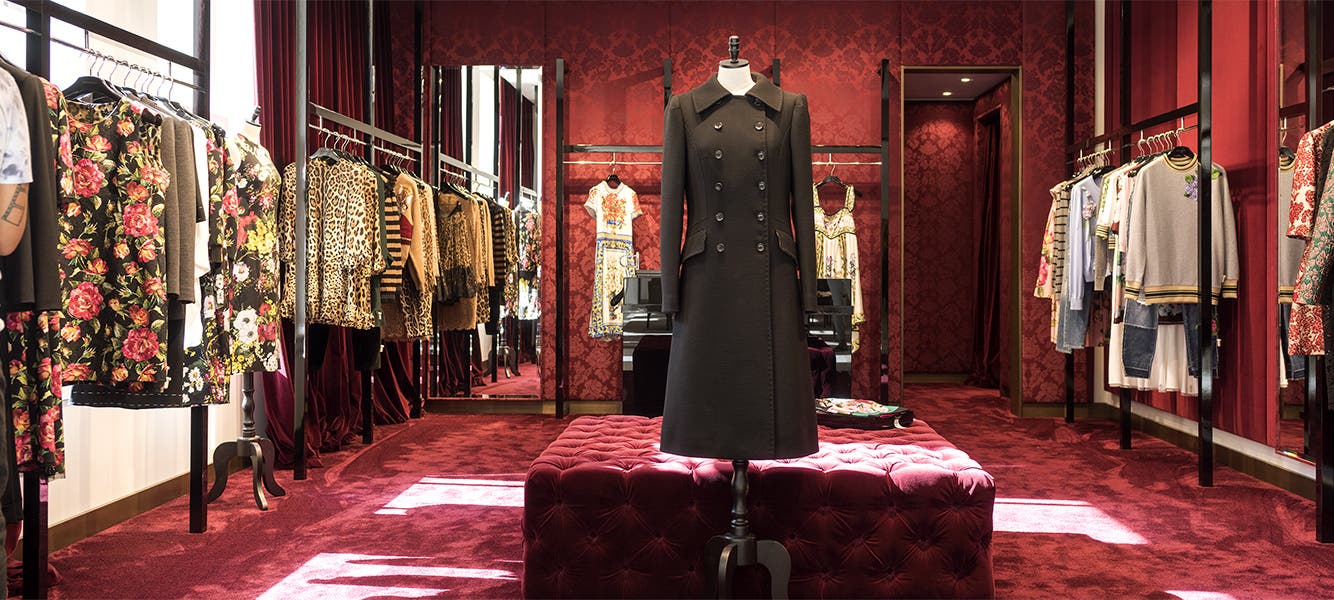 Focusing on the Future
We believe that creating circularity for products, packaging and other materials is critical to a sustainable world, and we're committed to supporting progress in this area, both inside and outside of our business. By focusing on circularity in fashion, we're driving innovation, learning new ways of doing business and accounting for the scope and scale of the fashion industry.

Extending the Life of Clothes
Wearing your clothes longer is one of the most sustainable fashion choices you can make. About 80 pounds of clothing per person is thrown away every year in the United States, according to Environmental Protection Agency estimates.
We want to help you love your clothes longer, whether through tailoring that keeps them in style and fitting well, offering advice on garment and shoe care, or encouraging resale and donation when you're no longer using an item.
By 2025, our goal is to help customers donate 250 tons of clothing through our clothing donation program by mail and in selected stores. Since launching this program in 2017, customers have donated more than 44 tons of clothing, shoes and accessories by mail and in selected stores—including just over 14 tons in 2020.
We know that donating clothes isn't a perfect solution, and that many items may in fact not be sellable. We'll continue to refine this program and evolve it to maximize its positive impact.

Circular Products
Extending the life of clothes and using materials with smaller impacts are only a small part of the solution when it comes to the environmental impact of fashion.
We joined the Ellen MacArthur Foundation's Make Fashion Circular initiative as a Participant in 2019, and through this and other collaborative efforts, we are learning and evaluating our best path for developing products intended for recycling and facilitating the circular process.
We've committed to establishing an internal working group on this exciting area of exploration, and we hope to share more specific progress over time.

Recycling & Composting
Supporting recycling is part of our contribution to the circular economy, whether it's shoe boxes, beauty packaging, coffee grounds or office paper.
By continuing to engage in municipally supported recycling programs, we hope to keep usable materials out of landfills through recycling. Where it's available, our restaurants and Ebars also participate in municipal composting programs.
In 2020, we recycled 54.85% of our waste, or 18,887 tons.
We composted 11% of our waste, or 3,762 tons.
By including recycled content in our paper and plastic materials and packaging, we aim to support demand for the recycling economy, which has become challenged in recent years.
• More than 95% of the paper and plastic we use, by weight, contains 15% or more recycled or certified sustainably sourced content.
And through our new BEAUTYCYCLE program, we're recycling packaging materials that can't typically be placed in your curbside recycling bin.
• By 2025, our goal is to recycle 100 tons of beauty packaging.

Philanthropic Support
According to research from the Ellen MacArthur Foundation, less than 15% of clothes are currently collected for recycling and less than 1% of the material used to produce clothing is recycled into new clothing.
Recycling clothing and other textiles or fashion materials is a growing sector, made up of innovative companies and organizations supporting all steps of the cycle, from collection to sorting, to chemically and mechanically recycling the materials, and so on.
We want to see these important efforts grow and scale, whether through public-private partnerships, industry collaboration or otherwise. By 2025, we'll provide $1 million to support innovation related to textile recycling. We're exploring our best opportunities and looking for areas that let us contribute to progress while also unlocking progress on circularity within Nordstrom.