Women's Empowerment
Women's Empowerment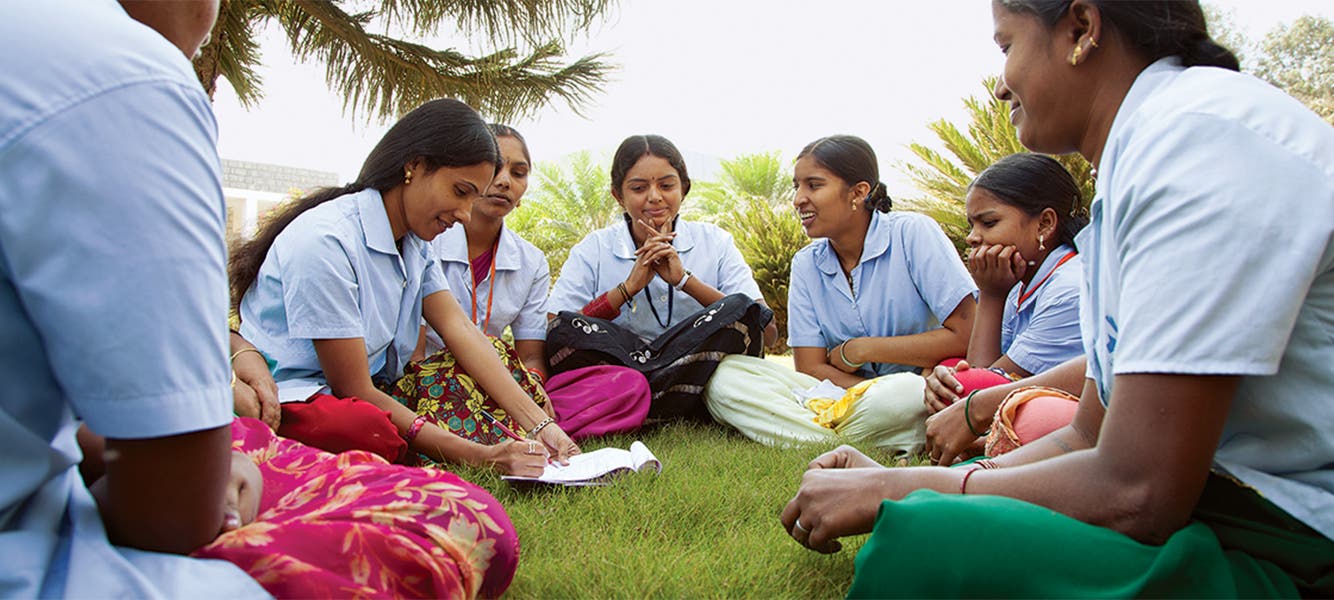 Empowering Women
Women make up nearly 70% of Nordstrom employees, as well as the majority of our customers and the majority of the people working in our global supply chain. Supporting women's empowerment is not only the right thing to do—it's a business imperative.
Supporting the women who work in our supply chain is part of our commitment to human rights. When women are healthier, their children and families are healthier. And when women have an income, they tend to invest in their children and families, creating benefits that reach far beyond themselves.
We aim to drive positive change by producing more of our products in factories where women have resources to learn, grow and lead. We're also dedicating a portion of our corporate grantmaking to this topic for the first time.

By 2025, our goals are to:

Produce 90% of Nordstrom Made products in factories that invest in women's empowerment.

Contribute $250,000 in corporate grants to organizations that support women's empowerment by creating training and resources within our global supply chain.

Commitment to ILO Better Work

BSR HERproject
In 2007, Nordstrom was the first retailer to begin implementing BSR's HERproject™ programming in an apparel factory. Since then, we've partnered to launch HERproject worker empowerment programs in more than 40 factories, reaching nearly 40,000 workers.
In 2020, 32% of Nordstrom Made product volume was made in HERproject factories that invested in women's empowerment. By the end of 2021, we expect 60% of Nordstrom Made product volume to be produced in BSR facilities, and we expect to reach 55,000 workers. We're expanding production in factories that have made this commitment as we work to achieve our 2025 goal.
These programs have ripple effects that benefit families and entire communities by providing valuable skills and education that can help people thrive at work and beyond. Our factory partners have also seen business benefits as a result of the program, including reduced absenteeism and turnover.
Products made in HERproject factories can be found in our Sustainable Style category because they meet our criteria for responsible manufacturing.

Philanthropic Support
We aim to foster safe and equitable workplaces for women in apparel and footwear factories around the world, often by providing training and resources. In 2022, in honor of International Women's Day and in support of our goal, Nordstrom partnered with the United Nations' International Labor Organization Better Work program to offer a two-year $150,000 corporate donation. Through this partnership, ILO Better Work would focus on two key areas:

• providing a comprehensive gender toolbox that includes capacity building, strengthened policy and advisory tools
• increasing access to legal, health and psychological services for victims of gender-based violence and harassment by developing and launching an app in three pilot countries