About Cristina Martinez
About Cristina Martinez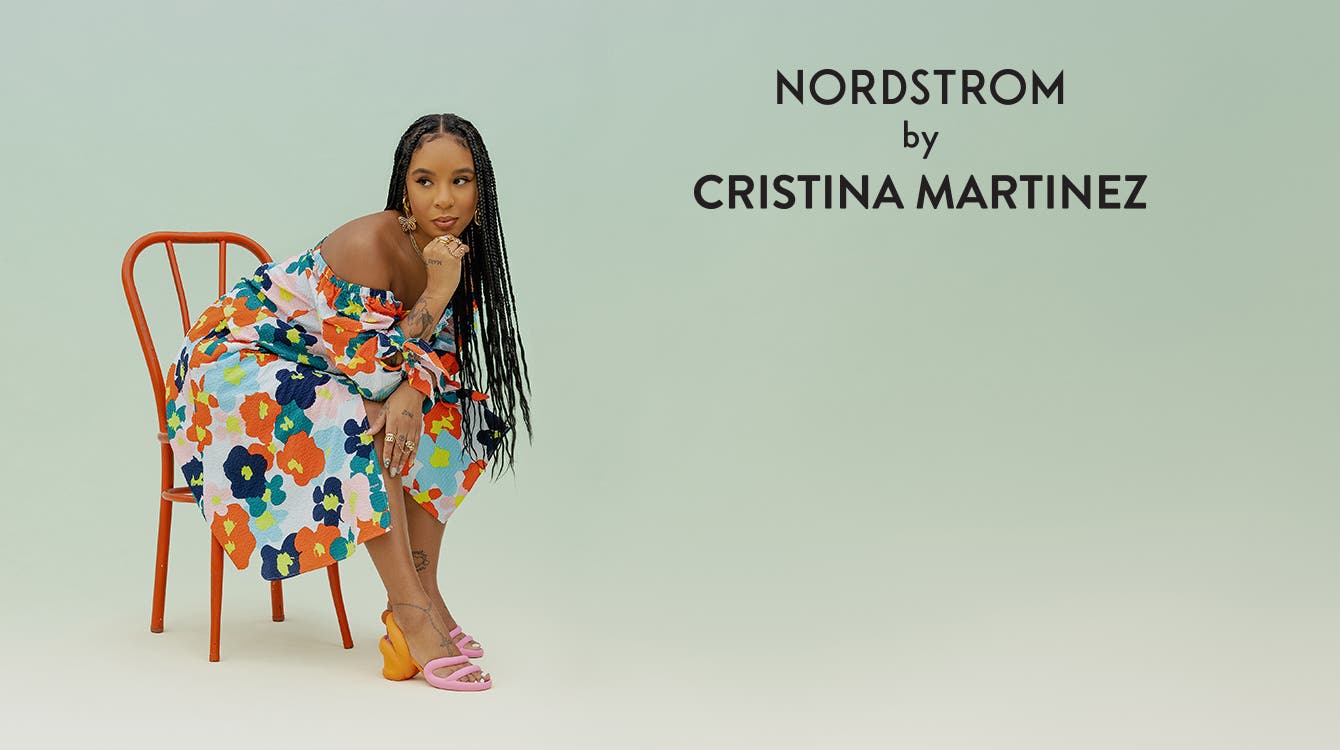 Inspired by her community, visual artist Cristina Martinez lends her bold work to an exclusive collection for adults, kids, baby and the home.
Her team made it possible for this collaboration to be a success—from photographers, videographers, art directors, creative directors, shoot producers, stylists, set designers and makeup artists to Cristina's mom, kids, partner, friends, management and assistants. Her village showed up and showed out, guided by Cristina's artistic vision and fearless advocacy.
Behind the Paintings
Discover the inspiration behind Cristina's artwork-turned-wearable art.
Bloom in Color
Emitting bold and confident energy, this painting is an encouragement to work together, make space for your neighbor and bloom together.
Just Add Water
A depiction of watering yourself in order to grow, this piece is a reminder to be present and hopeful that bigger blooms are ahead.
Untitled
This piece symbolizes the process of going through a unique transformation that allows you to come out stronger on the other side.
ONLINE & IN SELECTED STORES
Find Nordstrom by Cristina Martinez online and in the following Nordstrom stores: