Boot Fit Guide
Boot Fit Guide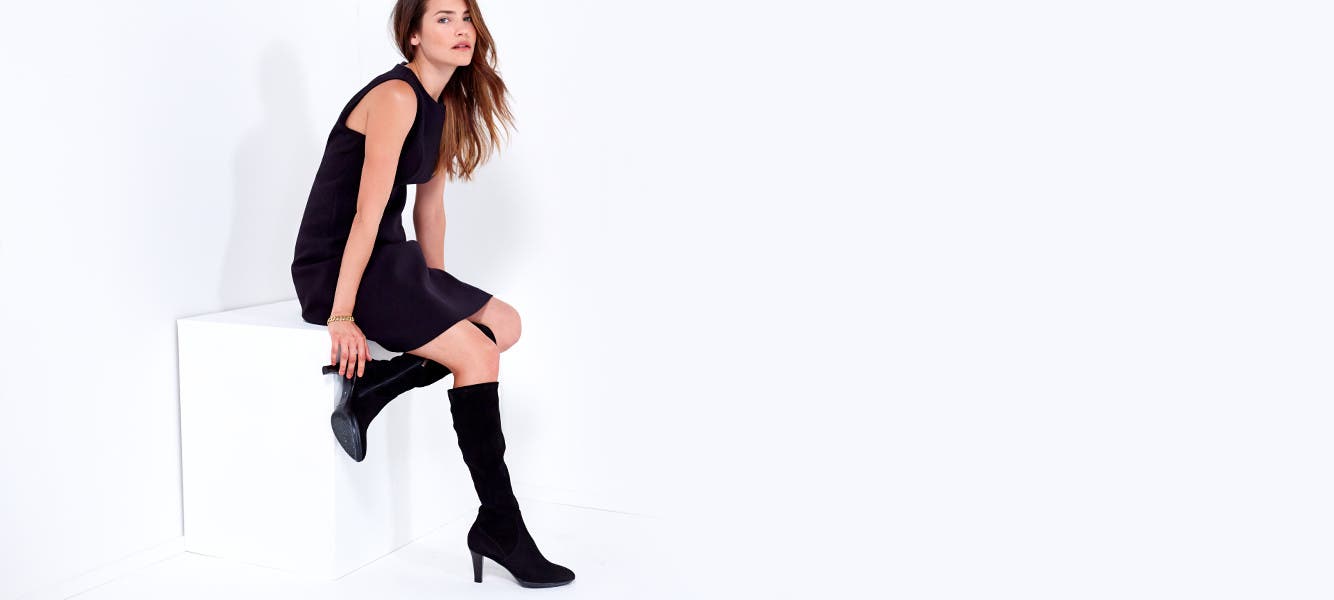 Women's Boot Fit Guide
Find the right fit so your boots are as comfortable as they are stylish.
How to Measure Boots
On the product page under Details & Care, you'll find all the measurements we take of each boot. We provide boot shaft height, calf circumference, ankle circumference and heel height as taken from size 8.5 boots. Measurements vary slightly for smaller and larger sizes.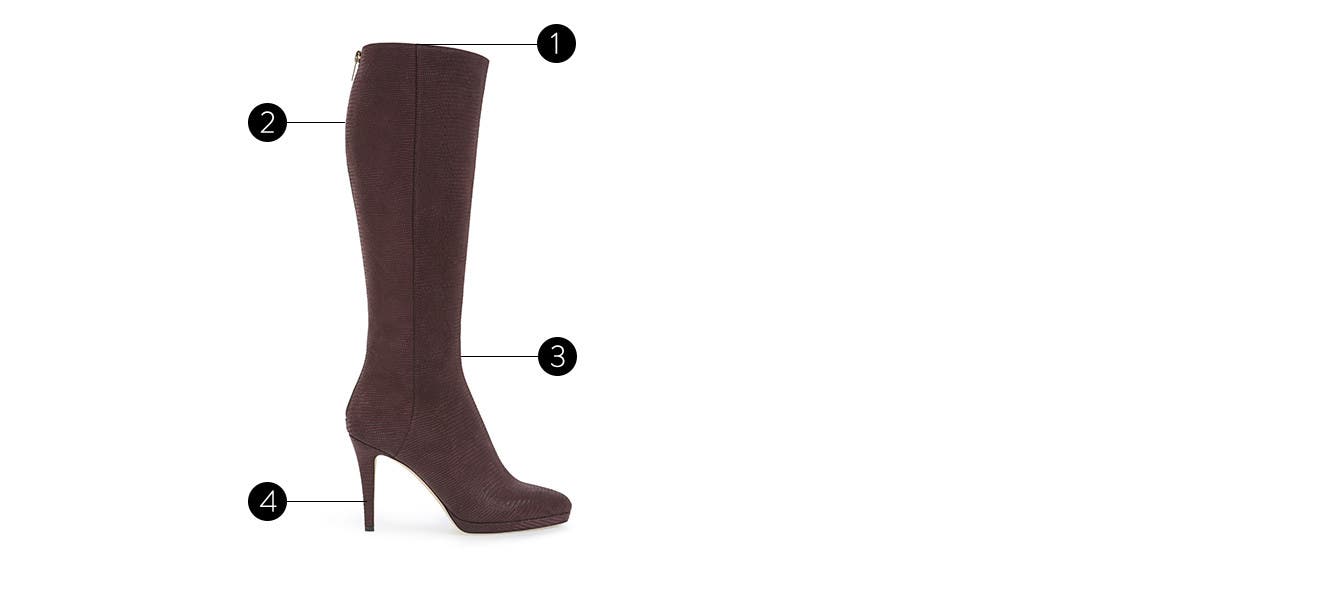 1. Shaft height
Measured from the bottom of the foot to the top of the boot. 
2. Calf circumference
Measured around the fullest part of the boot. 
3. Ankle circumference
Measured around the narrowest part of the boot. 
4.Heel height
Measured up the center side to where it meets the boot sole.
Measuring Boot Shaft Height
We measure the boot shaft height from the bottom of the foot to the top of the boot. Use a flexible measuring tape to measure the length of your leg from the bottom of your heel to just below your kneecap, then compare your measurements with the boot measurements to see how the boot will fit.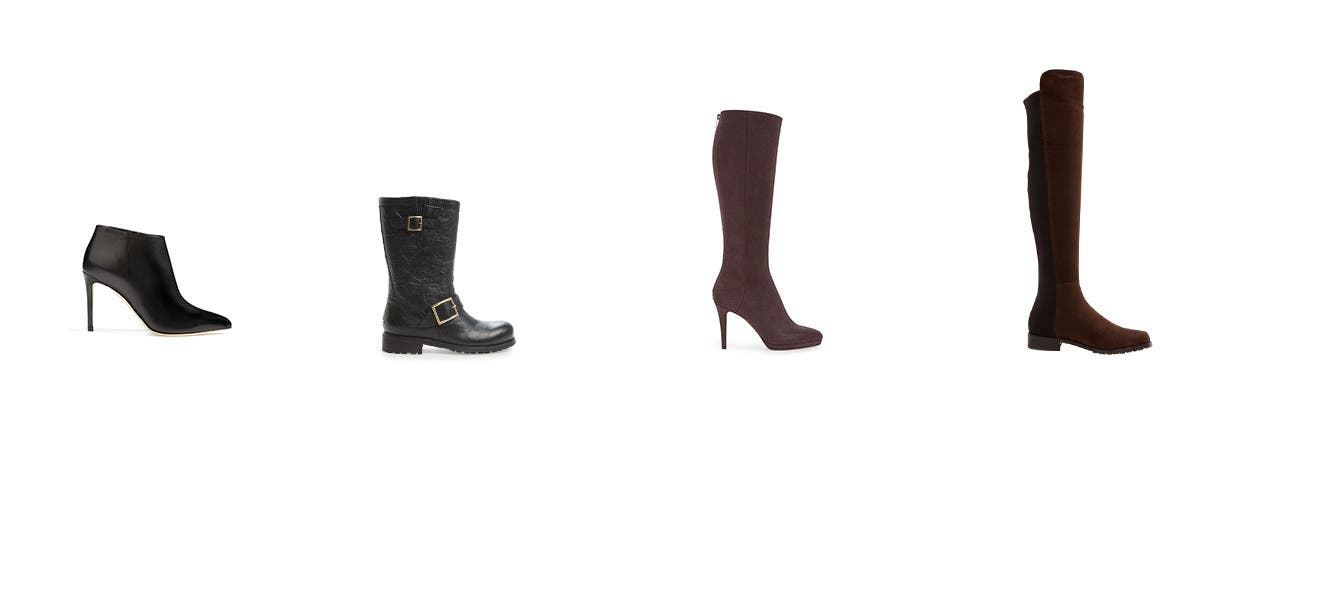 1. Ankle
Boot shaft height is 3" to 8 3/4".
Ankle Boots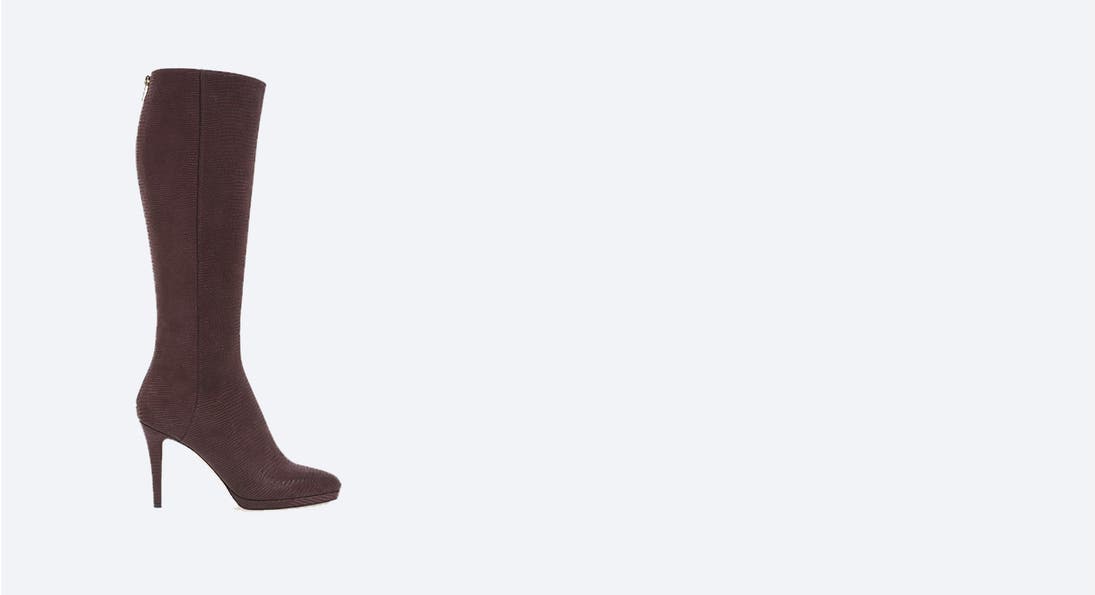 Finding the Right Calf Fit
Wrap a cloth tape measure around the fullest part of your calf to determine your calf circumference, then follow the links below to find your best fit.
Wide Calf (16" or more)
Boots with functional laces, buckles or stretchy uppers are excellent choices for wider calves. Many boots have elastic goring that stretches to provide additional calf circumference.
Narrow Calf (less than 13 3/4")
Some boots are cut for women with slimmer legs. Others feature adjustable or stretch fabrications that conform better to a slender leg.
Styling Tip: Whether your calves are wide or narrow, short boots worn with matching opaque tights are a great alternative to knee-high styles.
Measuring Heel Height
We measure heel height up the center side of the heel to the point where it meets the sole of the shoe. Measurements are rounded down to the nearest quarter inch.
Heel Heights:
Flat 0"-3/4"
Low heel 1"-1 3/4"
Medium heel 2"-2 3/4"
High heel 3"-4"
Ultrahigh heel 4 1/4" or taller
If you have additional questions, please contact us by phone at 1.888.282.6060 or chat with us.