How to Clean Suede Shoes
How to Clean Suede Shoes
How to Clean Suede Shoes
No time for a pro clean? Our in-store shoeshine expert shows you how to make your suede shoes look like new.
Suede is basically leather in reverse and likes to grab onto whatever falls its way. That's why coating it with a protective spray before it's worn is so important. But life (and spills) happen—so here's how to care for your suede shoes so they look better and last longer.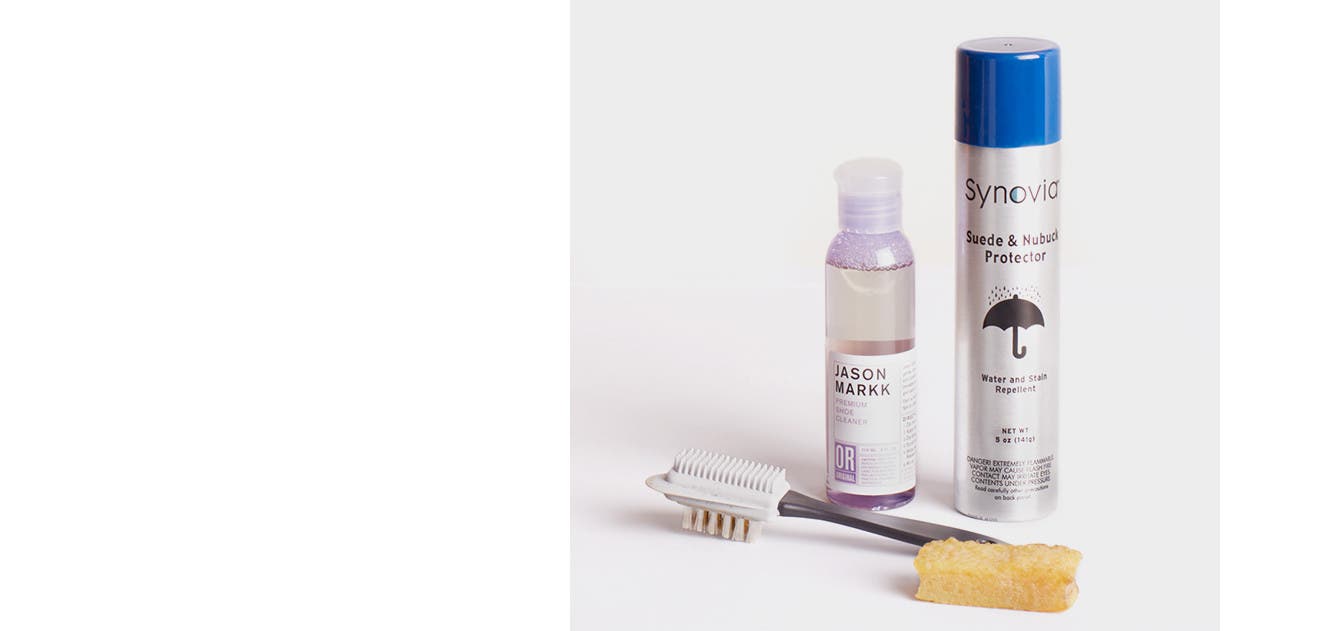 Suede Care Toolkit:
Terry cloth rags
Mild sudsing cleanser
Rubber suede stone
Suede brush
Protective spray
Pro tip: Treat new suede shoes with protective spray before you wear them to protect against the elements.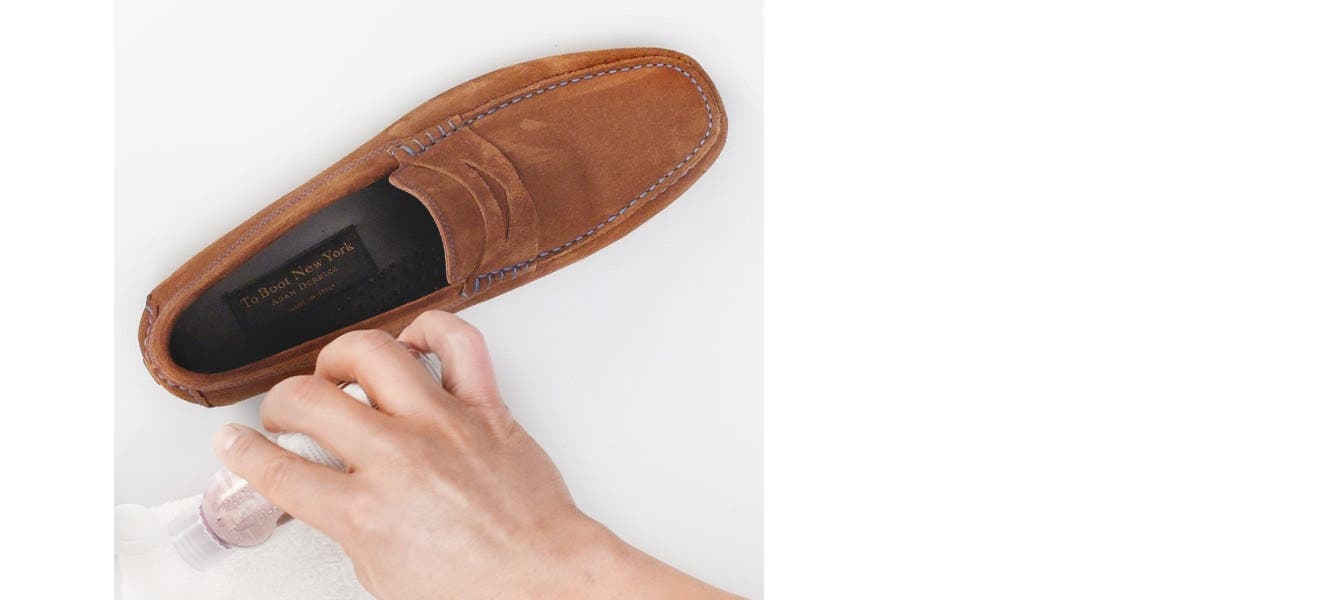 1. Clean
Apply cleanser with a rag, covering the entire shoe evenly (don't oversaturate). Avoid spot cleaning, as this may cause staining. Let dry completely before moving onto the next step.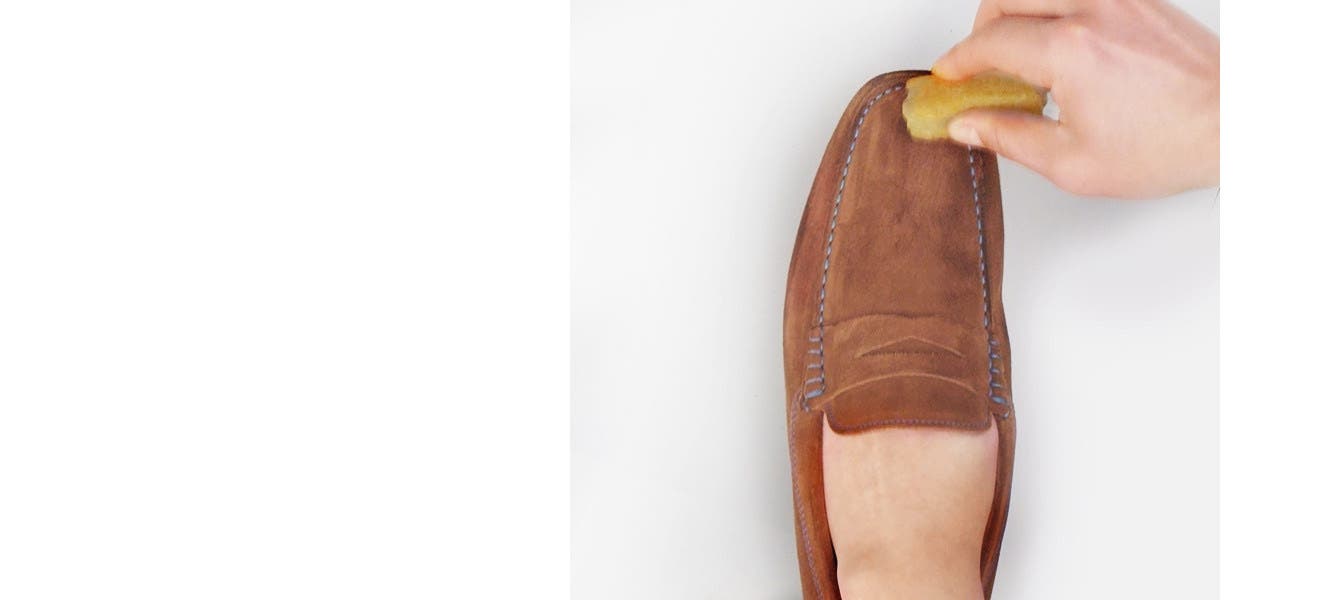 2. Restore
Gently rub the rubber stone (moving in the same direction) all over the shoe to remove any remaining dirt. Use the suede brush to gently fluff up and restore the nap to your suede. Remember: suede is sensitive.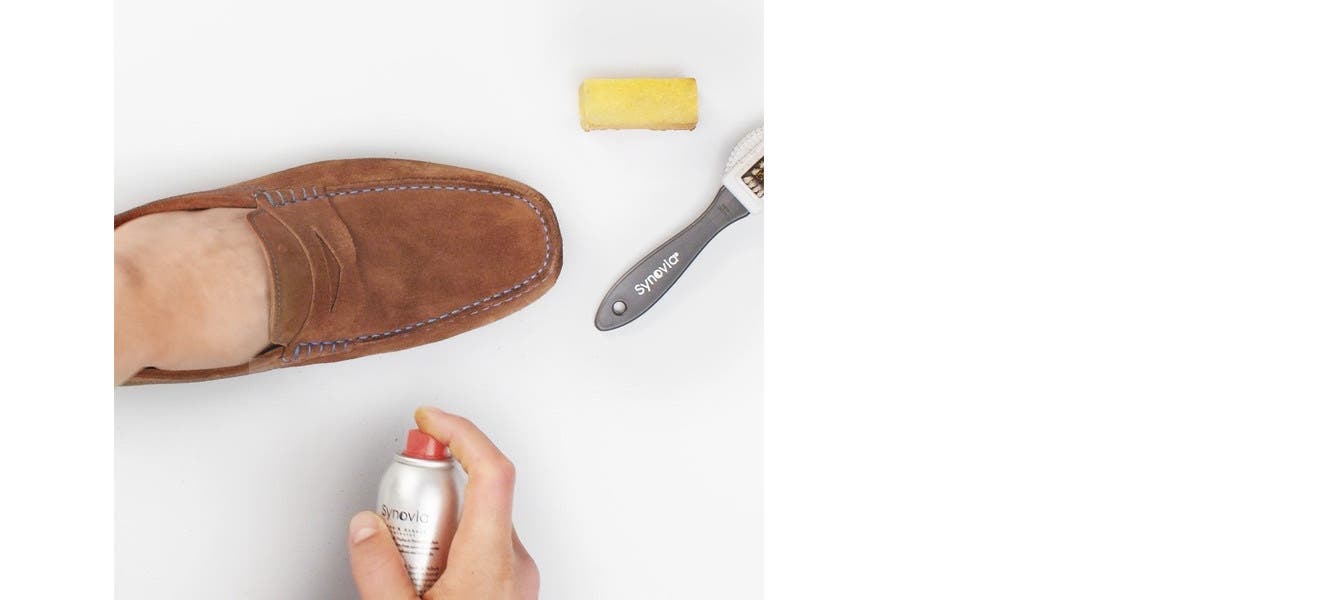 3. Protect
Protect your newly cleaned shoes from the elements by misting a light, even coat of protective spray all over the shoe.

Pro tip: Try to brush off any dirt on your shoes every day; that simple step makes a huge difference in the look of your suede.
For any culinary accidents (think spaghetti sauce or red wine), take your shoes to a professional cleaner.