Volon Interview
Volon Interview
Seoul Sister
The VOLON: street style's latest bag craze
Maybe it was the cool color blocking. Certainly, it was the brash prints. It could be the feather plumes, tassels or fringe that first captured our attention. Or all the above. At fall/winter 2018 fashion weeks around the world, handbags from South Korean brand the VOLON were impossible to miss. On the arms of fans like Olivia Palermo, Irene Kim, Jeanne Damas and Aimee Song, the bags were bright beacons in a sea of amazing street style.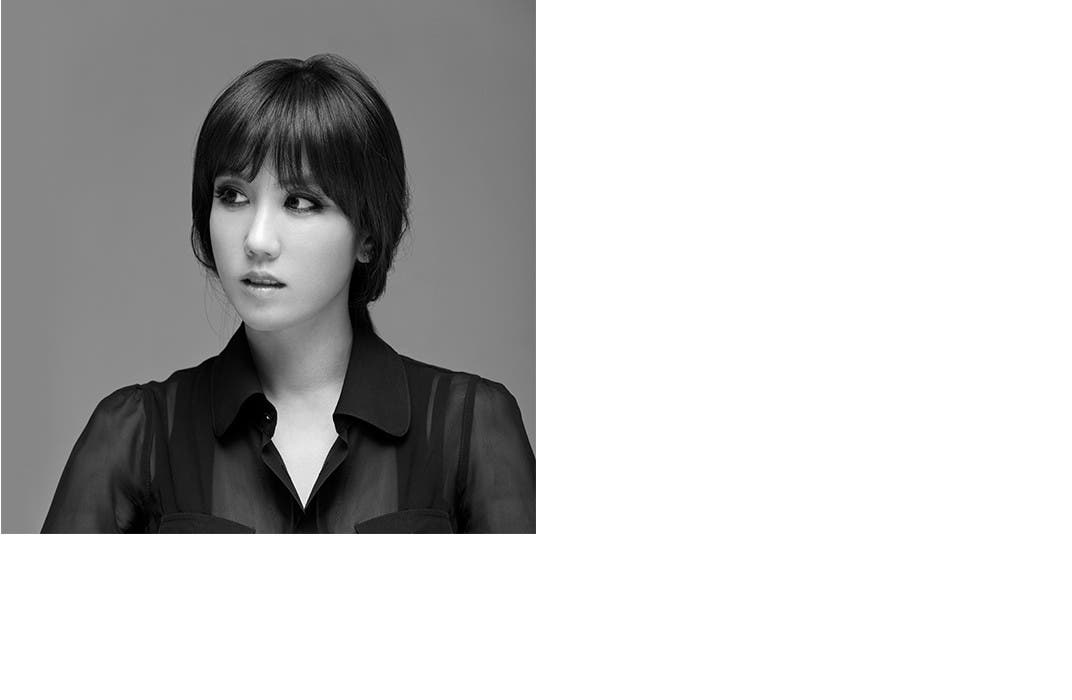 Former cellist Eujung Jang (she goes by EJ) founded the label in 2013. Today she designs her geometric bags with a team of two in a small, modern studio in Seoul's business district.
"I always design from the basic concepts," says EJ, "but find something unique that stands out from the simplicity." For her, a handbag is a very personal possession, a mark of personality, a signifier of an individual's story—not least of all because it carries what we deem necessary. "We go to work with a bag, we go to a party with a bag, and we travel with a bag. We put the most essential things into a bag when we step out of the house."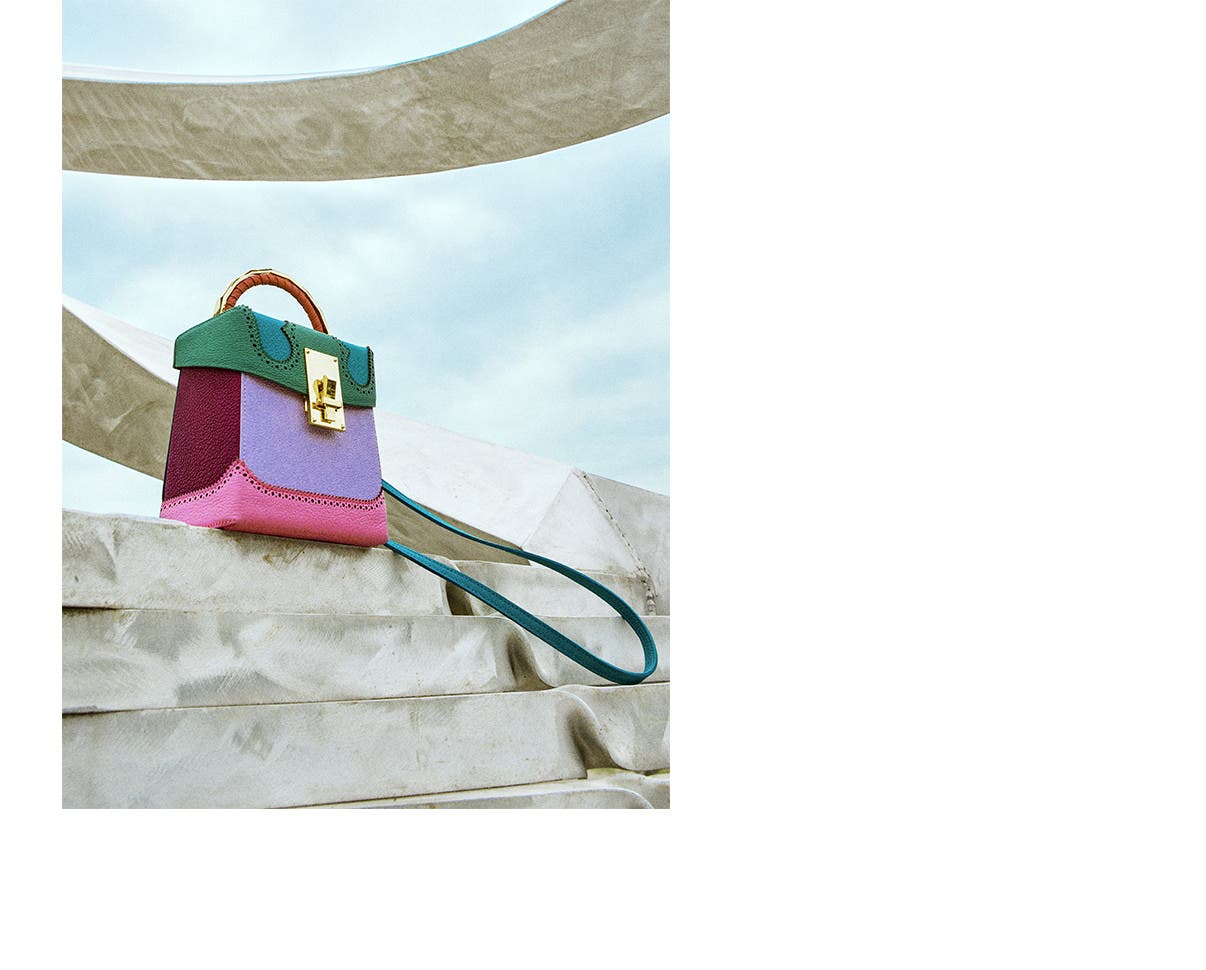 There's a bit of her own story in each soft velvet or Italian leather bag. Born into a family of interior designers, she has an architectural approach inspired especially by the work of eclectic Milanese master Gio Ponti. "I have always thought of a bag as a fascinating little house," she says. And her palette calls on her Korean heritage: "We utilize the colors which are typically used for hanbok [traditional Korean dress] on some of our bags."
Her best-selling Lunchbox shoulder bag, with its tube handle and brogue trim, comes with an interior mirror, perfect for checking makeup on the go. The Data is a rectangle version of the Lunchbox, and also comes with decorative trim and clashing colorways. Her Cindy bag—short for Cinderella—is a pretty pouf of velvet featuring a dangling feather duster (Gilda Ambrosio and Leandra Medine each have one, in black and yellow, respectively).
Such selection and details provide the wearer with almost-custom options. Pick a shape: orbed, boxy or oblong. Choose your own palette, from metallic to pastel to neutral to primary. Add a print, a texture, an embellishment—and you have your very own personalized creation.