Going Back to Cali with Johanna Ortiz
Going Back to Cali with Johanna Ortiz
Botanical Bounty
Feminine floral prints are at the heart of Johanna Ortiz's collections and to celebrate her debut with Nordstrom, the designer shares her daily inspirations.
For Colombian designer Johanna Ortiz, her hometown of Cali provides an endless stream of inspiration that's most visible in her vibrant botanical prints. Designs are so luxuriant that buds, leaves and vines seem capable of sprouting beyond the confines of cloth, trellising an arm, maybe even flowering on a passerby.
"Colombia is in my heart: the warmth of the people, the colors, the nature, the food, my atelier with 370 people and my family," says Ortiz. "I'm always thinking of what surrounds me, from banana trees, orchids, birds, palm trees to cockatoos." Those atmospheric elements invade her fabrics.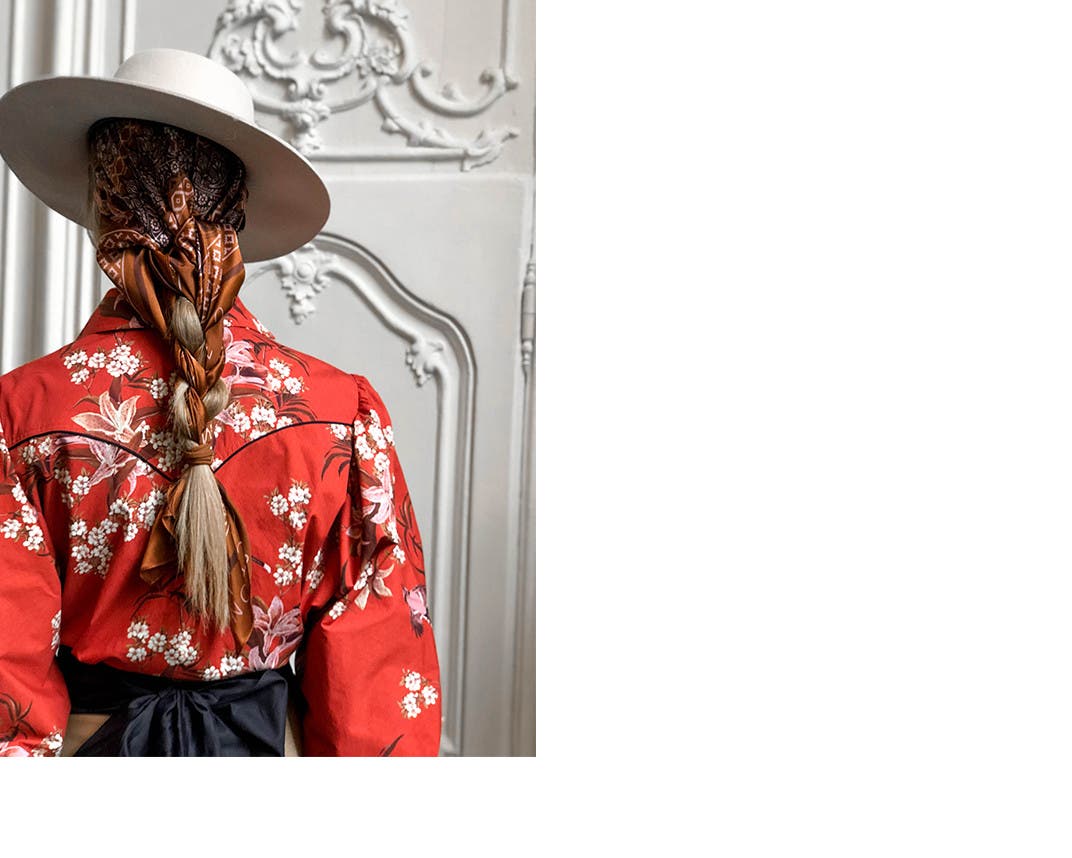 But there's a cross-pollination of influences; for Ortiz, inspiration doesn't go one way. She actively maintains her collection's production in Cali, Colombia, where she was born.
"We believe we have a social responsibility as a brand," she explains. "One of our commitments in the company is to our people. We want to produce work opportunities for the people in the city, for the women who are heads of households, empowering them, stimulating innovation for young creatives and the talent that the country definitely has."
Ahead, she takes us through her day, from her morning coffee to her nightly skin care routine, plus the best places to experience authentic Cali, including her home hammock.
As a busy mother, fashion designer, businesswoman, can you walk us through your day?
I start my day at 6:30am with some 'me' time and meditation. I spend breakfast (Bulletproof coffee and probably some eggs) with my husband and children before everyone splits for their activities. Three times a week, I have my exercise routine with my trainer who meets me at my house.
Do you go into the office?
I go to the atelier every day. It's my second home! When I arrive at the atelier, the craziness and fun starts. From design meetings to drawing, mood-board research to marketing, production decisions, sales, I am part of every area. But what I dedicate more time to is envisioning the collection.
Set the scene at your office…
It's full of palm trees, a blue banana palm-tree mural on the wall. I have a lot of books for inspiration and research, a mood board, fabrics, artisan baskets.
What do you do for lunch?
We have lunch at the atelier. Food is brought from my home. We set a beautiful table and serve something fresh and delicious. I try to eat very organic and clean, so usually it's a side of protein like fish or chicken and a side of salad. I always end lunch with a coffee and a little chocolate. Sometimes my kids arrive at this time to say "hi" after school. Then they leave for polo classes at the country club.
And after lunch?
We restart activities. Normally I like to have model-fitting sessions in the afternoon.
When do you go home?
Around 6pm, if it's not the last weeks of presenting a new collection. I like to be there to help my kids with homework and have dinner with them and my husband. It is the most inspiring time for me—being surrounded by them is just epic. I have three boys of 18, 13 and 9 years old.
What do you do for dinner?
Have some family time! Talk with my husband and kids about the day while having a light meal.
How do you prepare for bed?
I always remove my makeup and have a beauty routine with Tata Harper products—I love them. Then I put the youngest into bed, we do our prayers and after they fall asleep, it's time for a little reading or scrolling Instagram.
What time do you fall asleep?
Usually at 10:30pm, although when in a creative process I prefer working in the silence of the night.
And when you go out, what are some of your favorite places in Cali?
I love El Falso Olivo restaurant, El Habanero Club and El Club Campestre. But if you ask me, I love staying at home and reading in a hammock.