Success Stories from Female Founders
Success Stories from Female Founders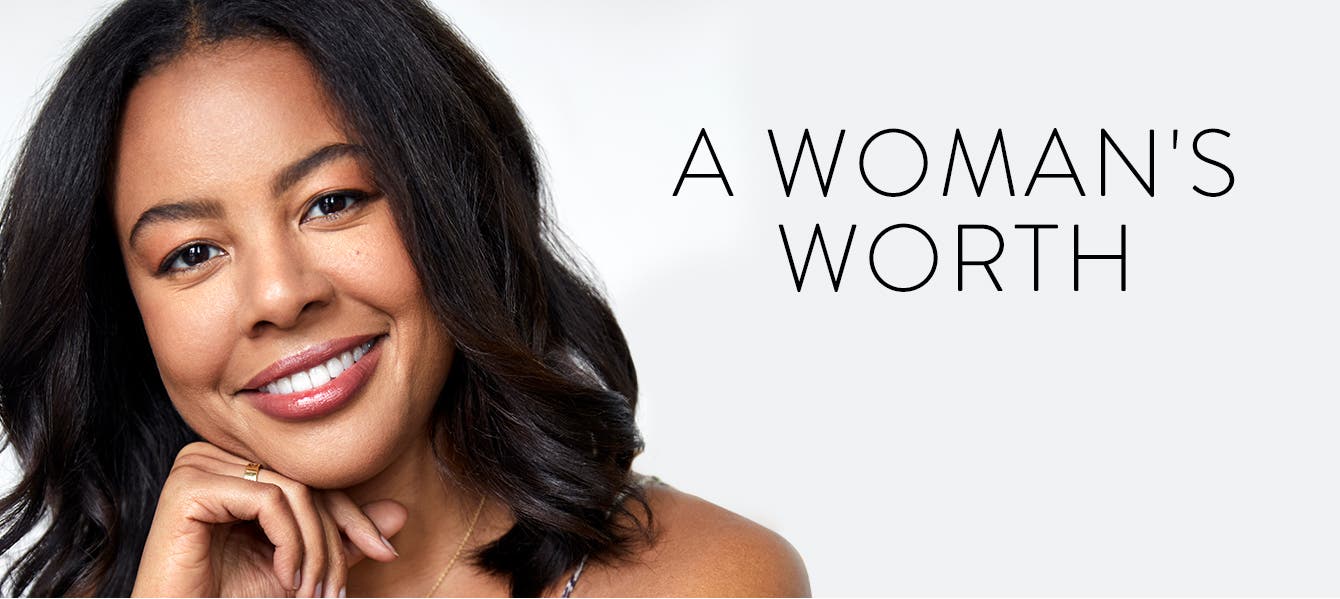 In celebration of Women's History Month, we speak with four trailblazers in fashion and beauty carving a path for fellow and future founders. They share the words they live by, who inspires them and how they start each day femme-powered.
By Jennifer McCullum
On global frequencies, the voice of women is being heard with increasing volume, intention and impact. From the #MeToo movement to a record number of women now leading Fortune 500 companies, it's safe to say the future is definitely female.
This year, the timing of Women's History Month is more meaningful than ever: 2020 marks the centennial of the 19th Amendment—women's right to vote—won after a 100-year-long battle by a determined group of suffragettes who paved the way for a better future in which women have a voice. "Never doubt that a small group of thoughtful, committed citizens can change the world," said anthropologist Margaret Mead. "Indeed, it is the only thing that ever has."
We're spotlighting a few of the women in fashion and beauty who are using their voice to speak up for others—and we hear them, loud and clear.
Nancy Twine began her beauty career at age five, helping her grandmother create homemade hair products out of her West Virginia home. Years later, she quit her full-time job on Wall Street to start Briogeo, a hair care line rooted in the belief that we should treat our hair like we do our skin, nurturing it with natural, non-toxic ingredients.
What is one thing you do every day that makes you feel empowered?
I begin every morning with a gratitude prayer that sets the tone for feeling positive and empowered at the start of each day. Similarly, women can empower each other by building each other up with positive words of motivation and advice. It's not about competition—there's room for all of us.
Are there any words that you live by?
A quote by Helen Keller that reads, "Optimism is the faith that leads to achievement. Nothing can be done without hope and confidence."
What's the most important advice you have for aspiring female founders?
Build your team wisely. Don't just hire based on experience or talent. Hire people whose values are aligned with your company's to ensure you build a team that not only gets the job done, but can also support your organization's ethos, both internally and externally.
When you picture the woman using your products, who is she?
When I picture the client who uses Briogeo products, she's diverse, passionate about clean beauty and prefers a brand that stands for something beyond just selling product.
How did you know you'd made it?
When people find out that I'm the founder of Briogeo and tell me they have our product in their shower. It's an exciting feeling to know that Briogeo's fan base has grown so much over the past few years!
This year celebrates the centennial of the 19th Amendment, ensuring women's right to vote in the U.S. What do you see as the next 100-year fight women face?
While I think the number of female-led businesses has grown significantly over the past few years, there's still a lot to do to empower and support women in having a real, meaningful seat at the table in industries that have been primarily male dominated.
Since debuting her eponymous womenswear line in 2004, Tory Burch has become synonymous with feminine style and strength. The New York–based mother of three works to support women off the runway through her Tory Burch Foundation and, starting March 1, Nordstrom will now carry its Embrace Ambition bracelet. "We are so proud Nordstrom will be our first partner to sell the bracelet," says Burch.
Is there a woman in history who inspires you?
Almost all of our collections are inspired by strong women in history—from Georgia O'Keeffe to [artist] Gabriella Crespi to Lady Diana Spencer. That said, my mom [Reva Robinson] is my biggest inspiration. She showed me that there are no limits to what women can achieve.
What's the most important advice you have for aspiring female founders?
Believe in yourself. I love Teddy Roosevelt's quote: "Believe you can and you're halfway there."
Tell us more about the Tory Burch Foundation. How does the Embrace Ambition bracelet initiative aim to empower women?
100% of the net proceeds from the Embrace Ambition bracelet empower women through the Tory Burch Foundation, which advances women's empowerment and entrepreneurship in the U.S. by providing access to capital, education and digital resources.
When did you know you'd made it, and what did that feel like?
That has never been my mindset. That said, my measure of success has always been about having an impact beyond myself. Together with Bank of America, we have distributed over $54 million in low-interest loans to more than 3,300 women entrepreneurs through the Tory Burch Foundation's Capital Program. This is one milestone that makes us all incredibly proud.
This year celebrates the centennial of the 19th Amendment, ensuring women's right to vote in the U.S. What do you see as the next 100-year fight women face?
Equal pay for all women is something I'm particularly passionate about. It is hard to imagine that we are still having this conversation in 2020, 57 years after the passage of the Equal Pay Act. Equal pay should be a given, not a favor.
"There is something about hats that can change people's lives like no other accessory," says milliner Gladys Tamez. From topping off A-list red carpet looks to creating custom designs for some of the biggest names in entertainment, the Los Angeles–based designer, who was inducted into the Council of Fashion Designers of America last year, is heading up the hat game in Hollywood and beyond.
Is there a woman in history who most inspires you?
I admire women who are unconventional, who stand up in their field and have their own voice like my dear friend Lady Gaga.* She excels at everything she does but is always down to earth. She's not afraid to be vulnerable and honest about who she is inside, but is still exuberant and fun-loving.
*NOTE: Tamez's "Joanne" fedora pays homage to the artist, who wore the limited-edition hat on the cover of her 2016 album, Joanne.
What is one thing you do every day that makes you feel empowered?
Coming into my atelier each morning in the Arts District of Los Angeles. It's my space where I am full of purpose, my "room of one's own," like the poet Virginia Woolf wrote. It's here that I am inspired by my staff, my work and my community. It's so important that we as women celebrate each other's strengths and help connect each other to the right people. That generosity, compassion and honesty are empowering to me.
Is there a personal philosophy that drives you?
When I was a kid, my nickname was "Felixia," which means happy in Spanish. My philosophy is that happiness is a contagious and powerful tool while navigating the world. Never forget that child inside.
When you picture the woman who wears your designs, who is she?
She's confident, sophisticated, a person who exudes power but never abuses it. She has an innate sense of fashion and understands how a hat can elevate any look. There is something about a hat that creates confidence, which is the sexiest characteristic there is.
What is the biggest obstacle you've faced as a female business owner, and how have you overcome it?
My field is male dominated. Blocked hats are notoriously male designed, and I've encountered lots of machismo trying to keep me down or trying to take credit for my work. I've never let it discourage me, and it's just made me more determined. It's those challenges that drive us as women. We can do whatever we want, in any vocation, and climbing over the doubters is just part of the job.
When did you know you'd made it?
I knew I made it when I started paying rent by doing the thing I love to do. That privilege of supporting yourself doing what you love is invaluable. To me, that is the very definition of success.
Tech-executive-turned-luxury-designer Coral Chung (pictured above with her daughter) combined her entrepreneurial experience in Silicon Valley with a love of fashion to cofound handbag line Senreve in 2016. Derived from the French words for 'sense' and 'dream,' the brand has quickly become a celeb favorite for its elegant construction and utilitarian appeal.
Is there a particular woman, throughout history or modern day, who most inspires you?
Historically, a young Audrey Hepburn would be an example of a muse. A woman who is elegant, sophisticated, and not only shares her artistry with the world as an actress, but who also has a kind heart.
A literal modern-day heroine for me is [actress] Brie Larson. She broke box office glass ceilings by portraying Captain Marvel [Marvel Comics films are a traditionally male-dominated franchise] while still being feminine and beautiful and stylish. She shows it's possible to have all of these characteristics and still be powerful and effective.
What are the words that you live by?
"Failure is not an option." I repeat that to myself all of the time. I put failure out of my mind so there's no scenario that the company will fail, or that I will fail.
What is the biggest obstacle you've faced as a female business owner?
There are so many! And they spring from unconscious biases. In 2018, it was reported that U.S. female-founded startups raised only 2% of venture capital investment for that year. Part of the reason for that is the majority of those seeking this funding, and the investors who are providing it, are male. So, investments are being determined by this subconscious pattern recognition. As a woman, you need to be that much better because you're not a young guy in a hoodie who [male investors] could see as the next Mark Zuckerberg. You have to overcome those unconscious biases to break out.
When did you know you'd made it?
I don't feel like I've won! I'm still in the middle of the race. But, during New Year's Eve this year, Senreve was on the Times Square billboard during the countdown. That was an amazing feeling to see our three-year-old company being surrounded by brands like Coca-Cola. It was literally larger than life.
What's the most important advice you have for aspiring female founders?
Ask for help. You don't have to have all of the answers. Admit there are things you don't know, and that there's advice you want to seek. Keep gathering opinions and then process for yourself whether they're valuable to you. When I reflect on the mentors and advisers who discouraged me from launching Senreve, it was their doubt that actually strengthened my resolve to do this. To have all of these industry veterans saying this wouldn't work out or wasn't a good idea, made me realize that this was a non-obvious idea, and that made me even more excited.
When you picture the woman who carries your handbag, who is she?
Senreve customers are women who do it all. They're intelligent, passionate and refuse to be defined by one thing. The handbag itself is such a representation of this evolution of female characterization. Historically, when women were barely allowed to leave the house unchaperoned, the purses they would carry were quite small. As the needs of women have changed, the design of their bag has had to evolve to reflect their more multifaceted life.
This year celebrates the centennial of the 19th Amendment, ensuring women's right to vote in the U.S. What do you see as the next 100-year fight women face?
There are so many fundamental women's rights that we still need to address. Globally, there are parts of the world where women don't have access to education, property rights or a political voice because of their gender. In the U.S., there's still such a structural bias against women, especially in arenas where women aspire to take substantial risk in their careers, whether as a founder or investor. How do you really do that when, biologically, a woman's most fertile years are in direct conflict with her years of critical professional development? There's got to be a fundamental shift to create optionality and support beyond these biological constraints so women can pursue passions outside of their family. It's not a one-dimensional change—there needs to be an ecosystem of financial, social and political resources that fosters this.