Men's Fashion Week Recap
Men's Fashion Week Recap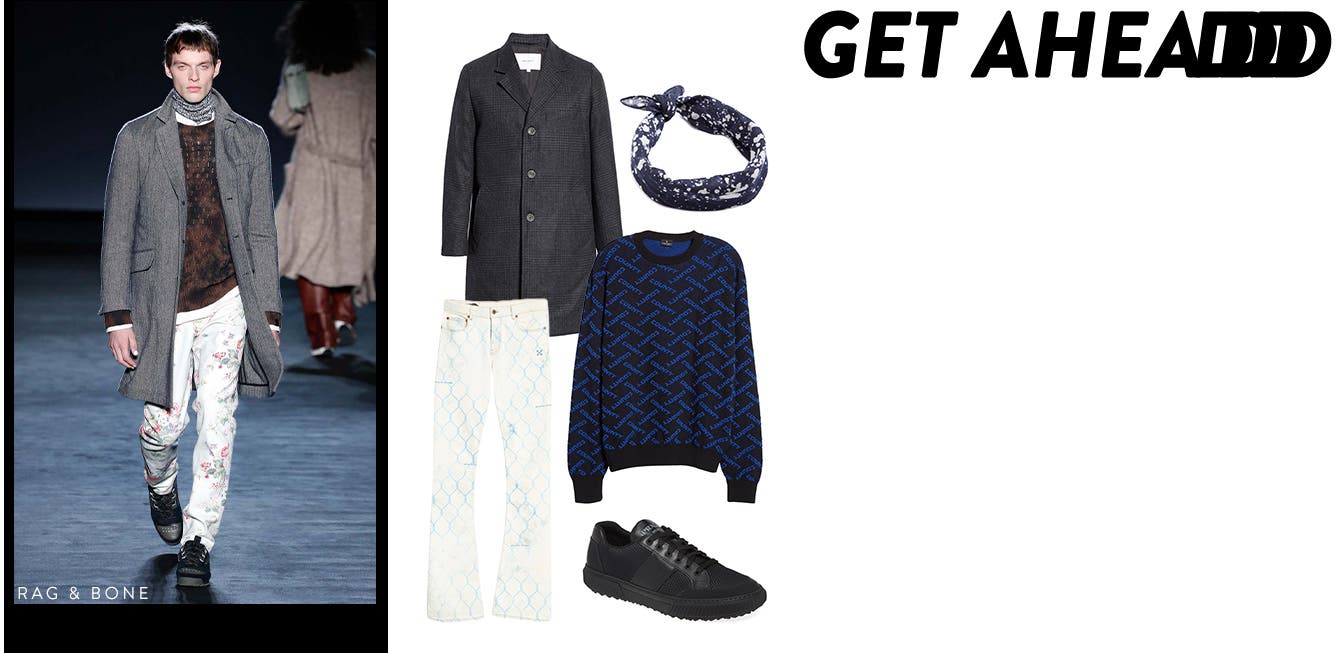 Mix & Match
Rag & Bone's rakish, disheveled gentlemen embodied equal parts restraint and experimentalism—as in this look combining art-school swagger and upper-crust prep. It's all about textures, with soft materials in contrasting fabrics. Pair a herringbone overcoat with a patterned sweater and clashing printed jeans. Top it off with a scarf in a different print—and somehow it all works.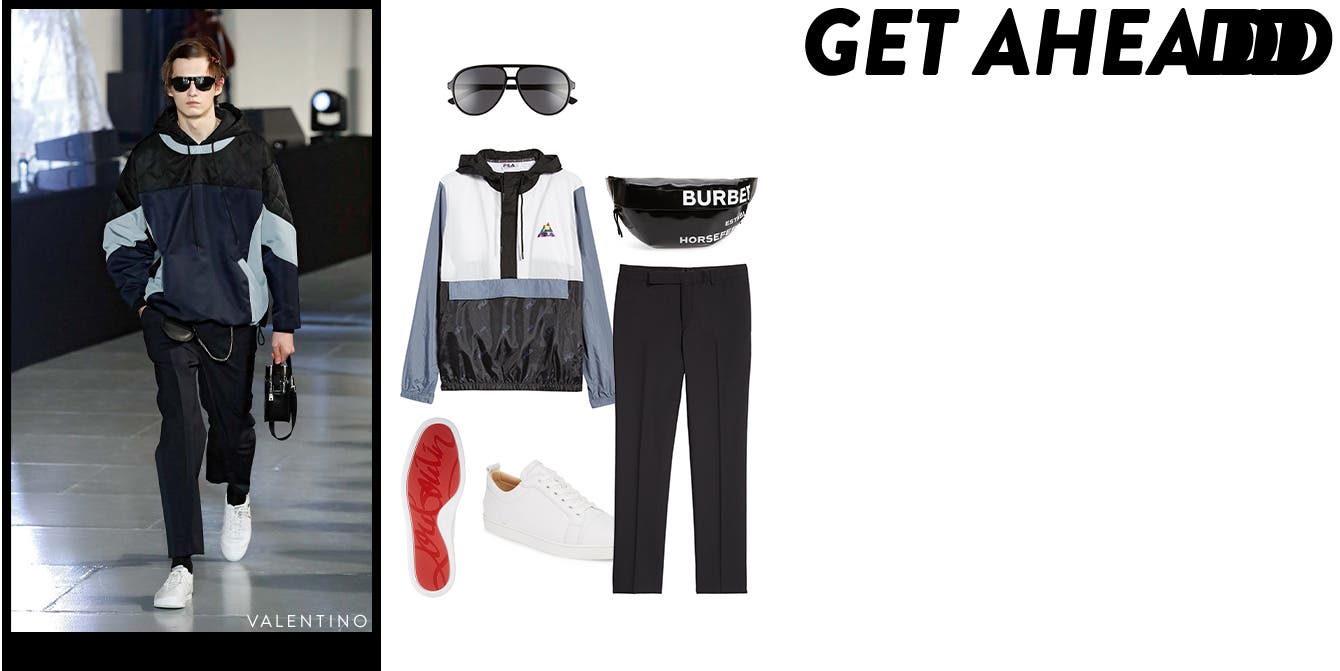 Push & Pullover
Among the chic suiting options, Valentino served up some standout retro Britpop fare. The highlight was the anorak, and pairing this athletic piece with very fine trousers both contrasted and elevated the look. Dark sunglasses, crisp white sneakers and fine leather accessories rounded out the outfit. When mixing sportier gear with more formal pieces, opt for a low-key sneaker for an on-point ensemble.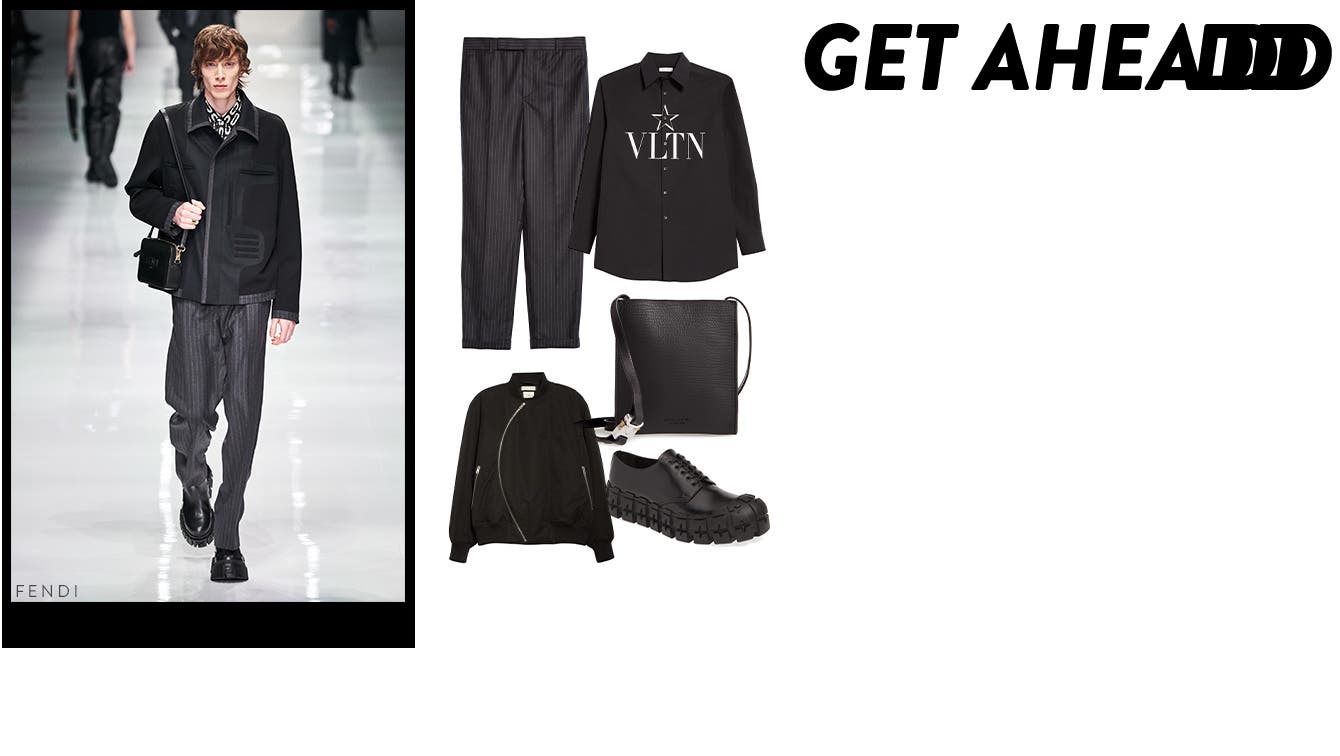 Line Up
Fendi's show is always a cavalcade of luxury saturated in the brand's stately logo, but the repeated use of pinstriping stood out on the latest runway. It's a bold move, especially wielded in casual outfits for an understated and elevated look. Try your hand at pinstripe trousers—the pattern has a slimming effect whether they're fitted or baggy. Anchor them with a thick-soled sneaker or chunky shoe and a smart bag. Don't be afraid to pair with another pattern or something sportier.