Operation Warm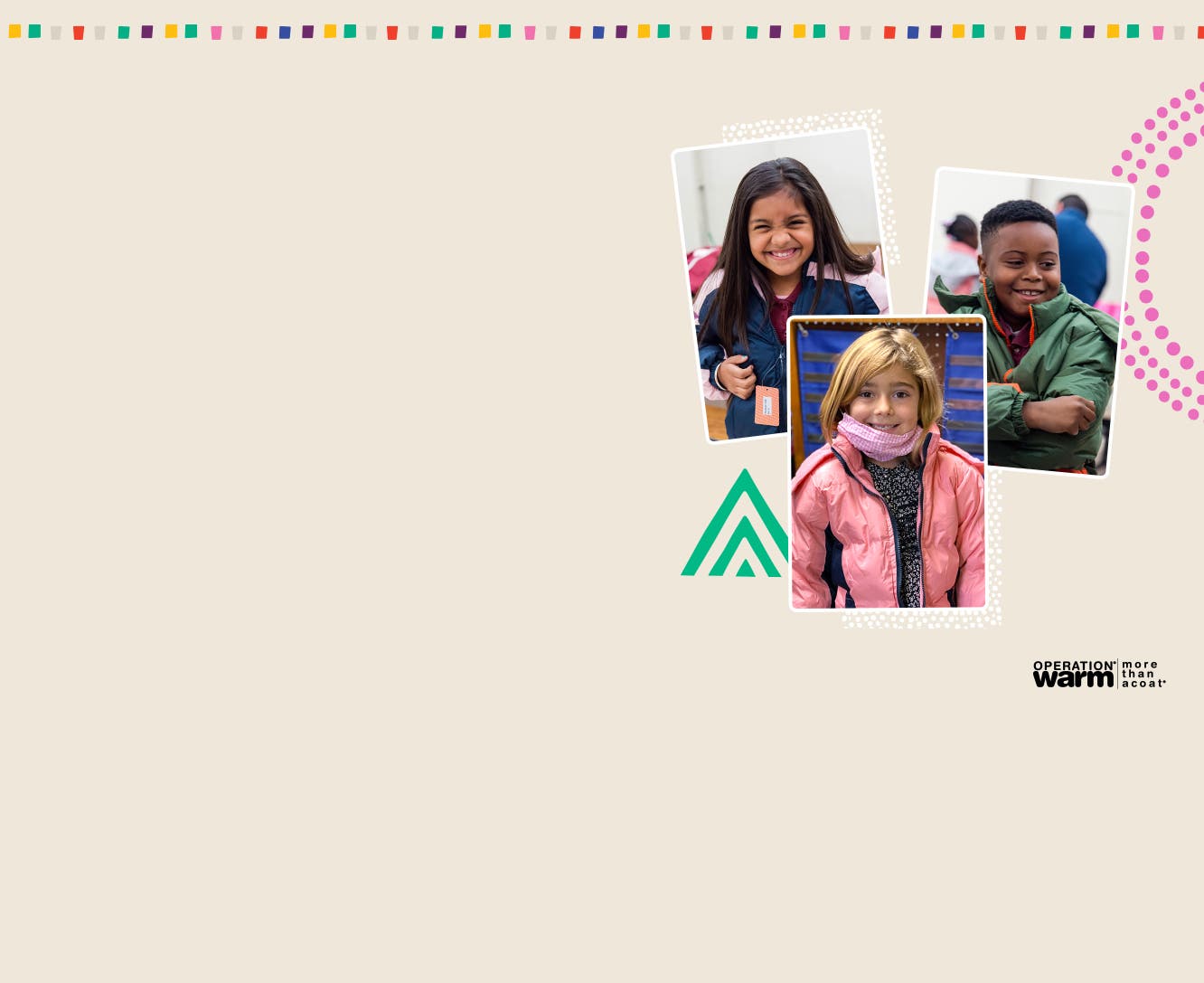 You Can Help Local Kids Stay Warm This Winter
We're proud to partner with Operation Warm to support kids in our communities across the U.S. and Canada. Operation Warm is a national nonprofit that manufactures high-quality, great-looking winter coats for children in need, so they can go to school and play outside comfortably and confidently.
We're raising $250,000 this year to support Operation Warm. You can help by donating online when you check out or at any Nordstrom or Nordstrom Local store. 100% of every donation goes to Operation Warm to provide coats for kids.
Shop Kids' Coats & Donate at Checkout
Donate Now on Operation Warm's Site
One more way you can give: a portion of Santa Chat ticket sales will be donated to Operation Warm, Big Brothers Big Sisters of America and Big Brothers Big Sisters of Canada.