Self-Care Routine Interview with Founder of Supergoop
Self-Care Routine Interview with Founder of Supergoop

We're devoted to their products and inspired by their achievements—now, find out how the powerful women behind your beauty go-tos relax, recharge and create. Here: a woman on a mission, Supergoop! founder Holly Thaggard, who's making a daily SPF habit easier than ever.
by Cirilia Rose
After a close friend developed skin cancer, the Texas-based mother of two and former teacher was moved to create a solution to the most common objection to sunscreen: it doesn't feel good. Since 2007, her desire to transform a chore into a delightful ritual has led to innovations like shimmery cream eyeshadow, undetectable primers and a scalp-protecting powder, all with broad-spectrum sun protection. We checked in to see how she spends her downtime, in between providing free sunscreen to schoolchildren and batting down every SPF excuse under the sun.

What does self-care mean to you, and how does it impact your work?
For me, self-care is all about giving my mind and body a little bit of TLC with a healthy combination of reading, exercising, spending time with family and indulging in things like a nightly bath or a weekly face mask. These outlets allow me to be the best version of myself when I'm traveling for work or hopping around from one meeting to the next. This also extends to how I think about my role as a founder and how I can advocate for better work-life balance for my team.

Most people want a strong work-life balance, yet research shows only 23% of organizations say they do a good job of helping their team balance their professional and personal lives. It is really important for me to be there for my team in this way, and I'm making this even more of a priority in 2020. For some this might mean offering up experiences outside of the office, and for others it might just mean a special "Holly-day" to spend time with their family or friends.

What prompted you to get into the beauty game?
I've always loved beauty, but when my friend was diagnosed with skin cancer in our late 20s, that inspired me to learn everything there was to know about SPF. It dawned on me that you didn't have to have SPF without your favorite beauty or skin care perks. That's really what started me down this path.

What are your can't-live-without Supergoop! products?
I'm all about a full wardrobe of Supergoop! SPF. My current go-tos are Superscreen Daily Moisturizer SPF 40, 100% Mineral Matte Screen SPF 40 and Shimmershade SPF 30.

How does your SPF routine change throughout the year?
In colder months, hydrated skin is a must for me, so I keep products like our moisturizing Superscreen SPF 40, Forever Young Body Butter SPF 40 or Handscreen SPF 40 nearby. During warmer months, I spend a ton of time outdoors with my family—at my son Will's baseball games, watching my daughter Emery ride horses and more—so it's important that I wear something that allows my pores to breathe and sweat while still protecting from the sun. Our everyday PLAY 100% Mineral Lotion SPF 50 Sunscreen for face and body is just the solve.
How do you maintain your sunny blonde hair?
The Olaplex range has really strengthened my hair, and I swear by OUAI hair supplements, which give me the daily dose of biotin I know my hair needs to stay healthy. My best hair hack, though, is the AQUIS Lisse Hair Towel because it is a superfast absorber of water and allows my hair to air-dry while I'm doing my skin care routine, so it really cuts down on the amount of time my hair is exposed to heat.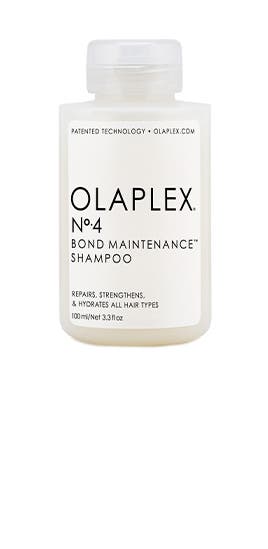 Olaplex
No. 4 Bond Maintenance Shampoo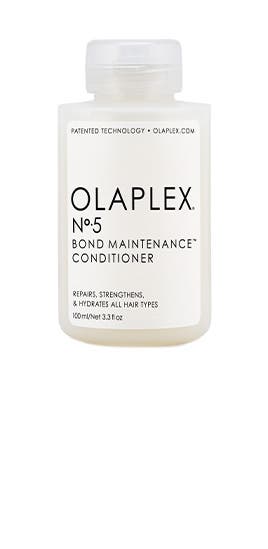 Olaplex
No. 5 Bond Maintenance Conditioner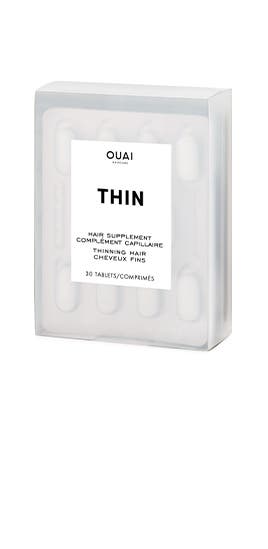 OUAI
Thinning Hair Supplement
What are your favorite ways to reset or recharge outside of work?
When I'm not traveling for work, I have a 70-minute daily session with my trainer, Richard. While I've always been a pretty active person, I made a commitment a little over a year ago to work weights and Pilates into my routine, and it's made all the difference! In 2019, I increased my muscle mass by 9.5 pounds.
Tell us more about Ounce by Ounce.
Since I'm a mom of two and former schoolteacher, I've always been passionate about being a good role model for kiddos and teaching them about the healthy habit of daily SPF from a young age. It's just like washing your hands or brushing your teeth. Our giving program, Ounce by Ounce, has been putting SPF in classrooms across America for the past two years, for free. All you have to do as a parent is ask. You can learn more about this initiative on our website.