Cardmember Free 2-Day Shipping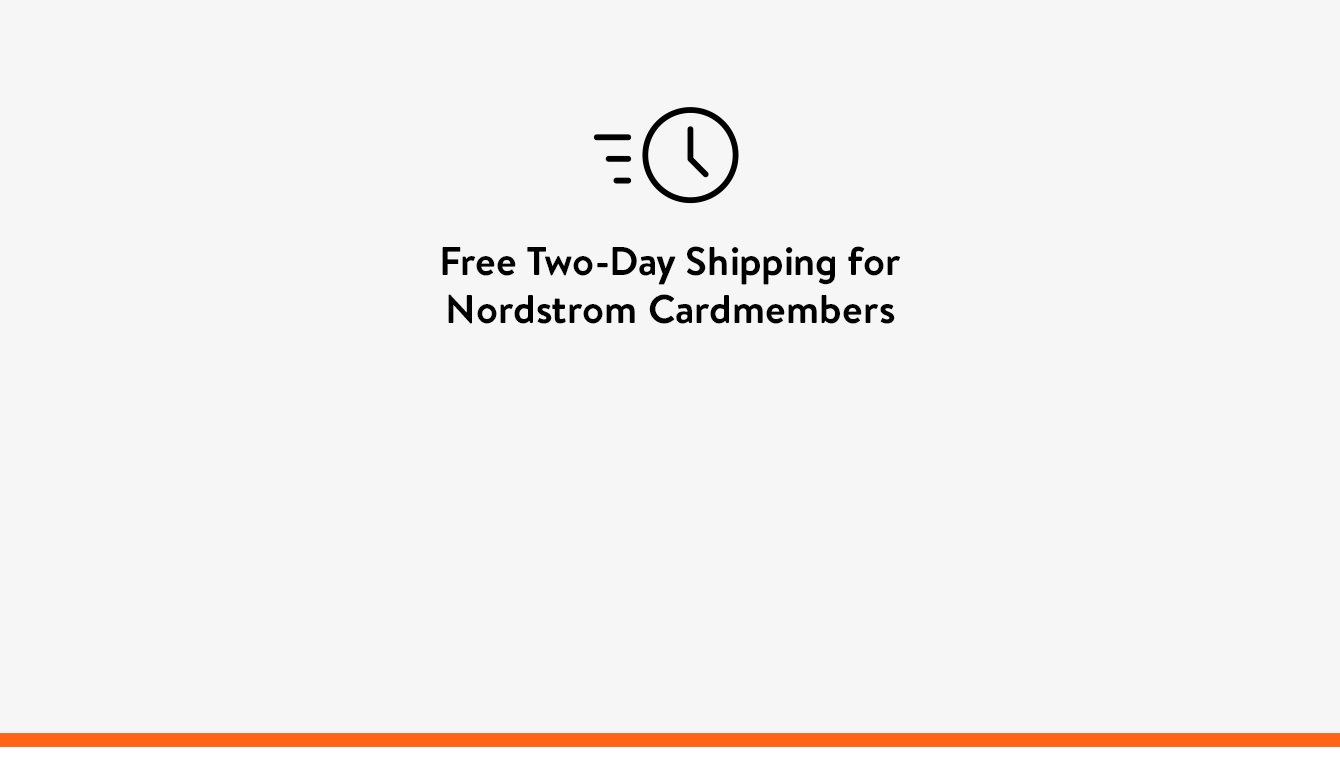 Get it faster—for free. Nordstrom cardmembers in selected areas get free
Two-Day Shipping on selected products. Just enter your ZIP code to see eligible
items and use your Nordstrom card at Checkout.*

Available in Boston, Chicago, Dallas, Los Angeles, New York, Philadelphia,
San Francisco, Seattle and Washington, D.C.
*This offer is non-transferable and tied to your rewards account. Free Two-Business-Day Shipping is only available in selected locations. Receipt of this benefit requires that you use your Nordstrom card when purchasing merchandise online at Nordstrom.com. This offer may be limited to merchandise available in stores and distribution centers near your shipping address. For complete program details, go to nordstrom.com/nordyterms.