Card Service Texting FAQ

Introducing NordstromTXT
Text "Hi Nordstrom" to 85224* Card-Free Shopping
Shop in store, without your Nordstrom card, using your phone.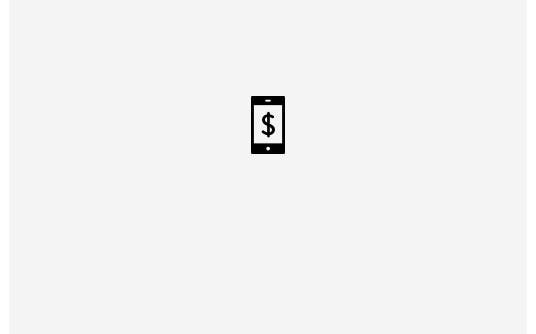 Pay Your Bill
Quickly pay by text in a few simple steps.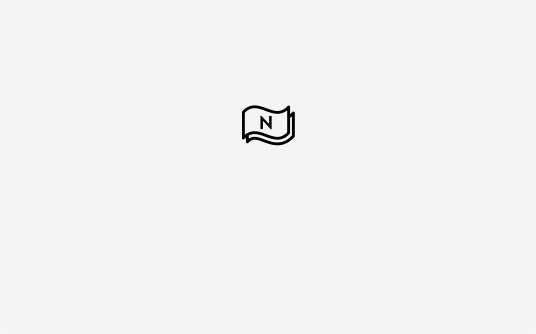 Rewards Information
Schedule events and see what you've earned so far.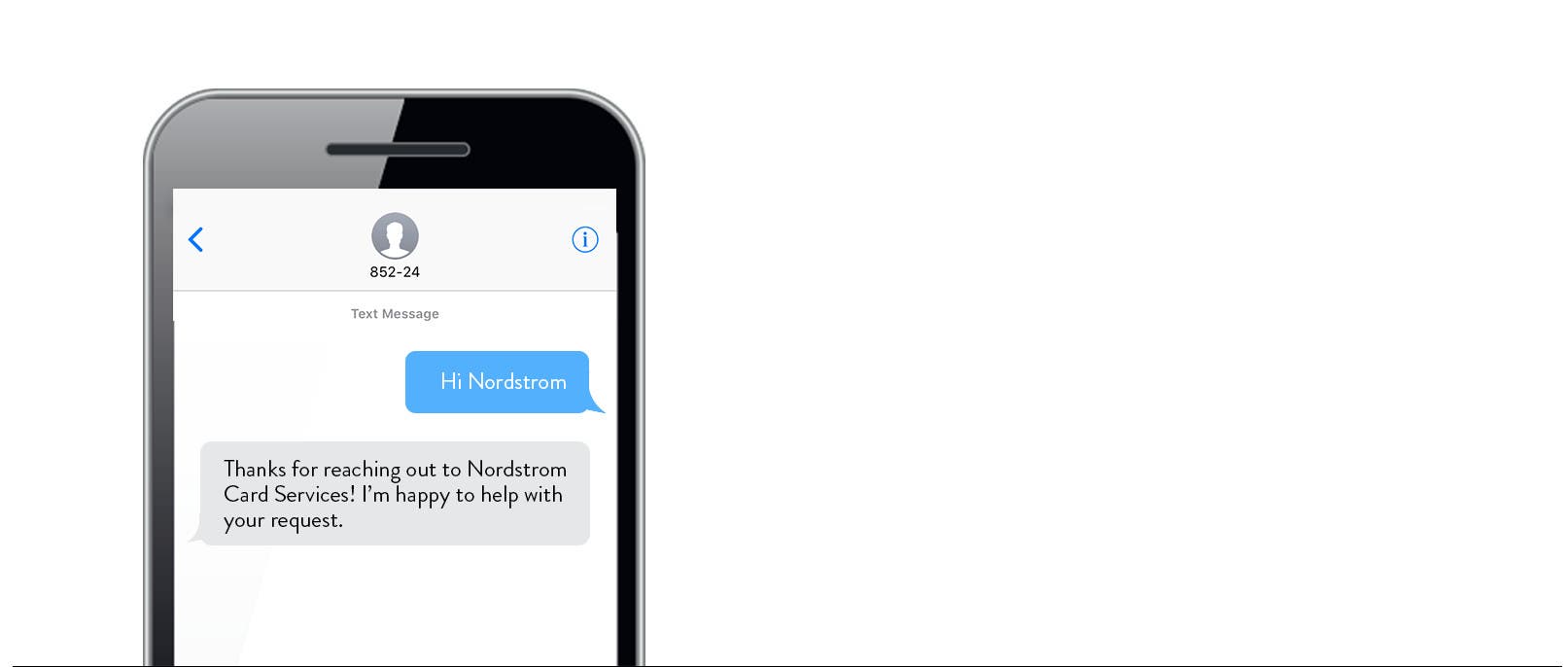 How it works:
1. Update your mobile phone number at nordstromcard.com.
2. Text "Hi Nordstrom" to 85224*.
3. We'll respond with a message including available prompts and information.
*Message and data rates may apply. Message frequency varies. Reply HELP for help or STOP to cancel at any time.
FAQ
What do you do with my personal information?
Is it okay if I provide sensitive personal information via text messaging services?
In general, SMS messaging services are not over a secured communication line, so don't include sensitive personal information such as your full Social Security number or account number.
What can I do with NordstromTXT?
Lots! Manage your account, shop in store even if you don't have your card by using a digital QR code, stay up to date on your rewards and more.
How can I use NordstromTXT to shop without my card?
After verifying your account information, you'll receive a QR code to use at any Nordstrom or Nordstrom Rack store (including Ebar and restaurants) for a 24-hour period. Be ready to show your ID at the register when using this code. Please note: our stores are the only places you can use a QR code.
Why isn't NordstromTXT working for me?
Make sure your account profile at nordstromcard.com has a valid mobile number, and that you've consented to mobile communications. Also make sure your mobile carrier plan includes SMS and MMS texting, and allows for short codes. Message and data rates may apply.
What if I don't have a Nordstrom card account?
NordstromTXT is only available to our Nordstrom cardmembers. If you're interested in opening an account with us, simply text "Apply" to 85224 or visit nordstrom.com/cardapply to apply today.
Can I make a payment via text even if I'm enrolled in Nordstrom AutoPay?
Yes. If you decide to make a payment outside of AutoPay, your elected amount for AutoPay will be adjusted based on your payment. For example, if you're set up to pay $100 through AutoPay, but you make a one-time text payment of $25, your AutoPay amount will decrease to $75.
Why can't I see my Rewards balance?