Operation Warm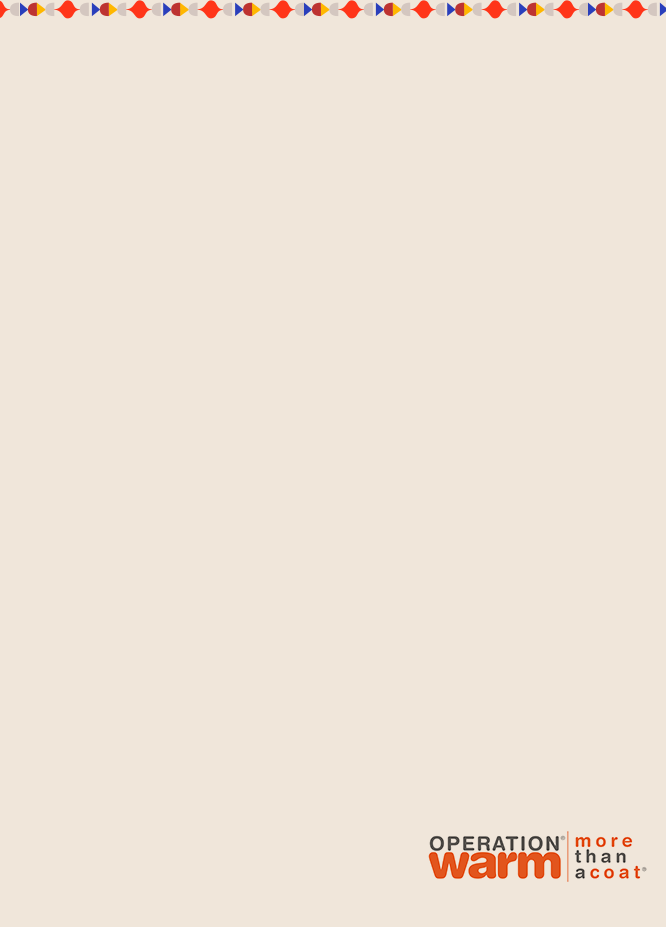 You Can Help Local Kids Stay Warm This Winter
We're proud to partner with Operation Warm to support kids in our communities across the U.S. and Canada. Operation Warm is a nonprofit organization serving 300,000 children, ages 3–13, each year by manufacturing and giving away high-quality, great-looking winter coats to kids who need them most, ensuring they can get outside and play with pride.
You can help by purchasing our customer-favorite Bliss throw online or in stores through December 31, or by making a donation online.
Our Bliss throw is one of our top holiday gift ideas—wonderfully soft, appreciated by everyone—and this year's donation to Operation Warm makes it that much cozier.