Water, Energy & Emissions
Water, Energy & Emissions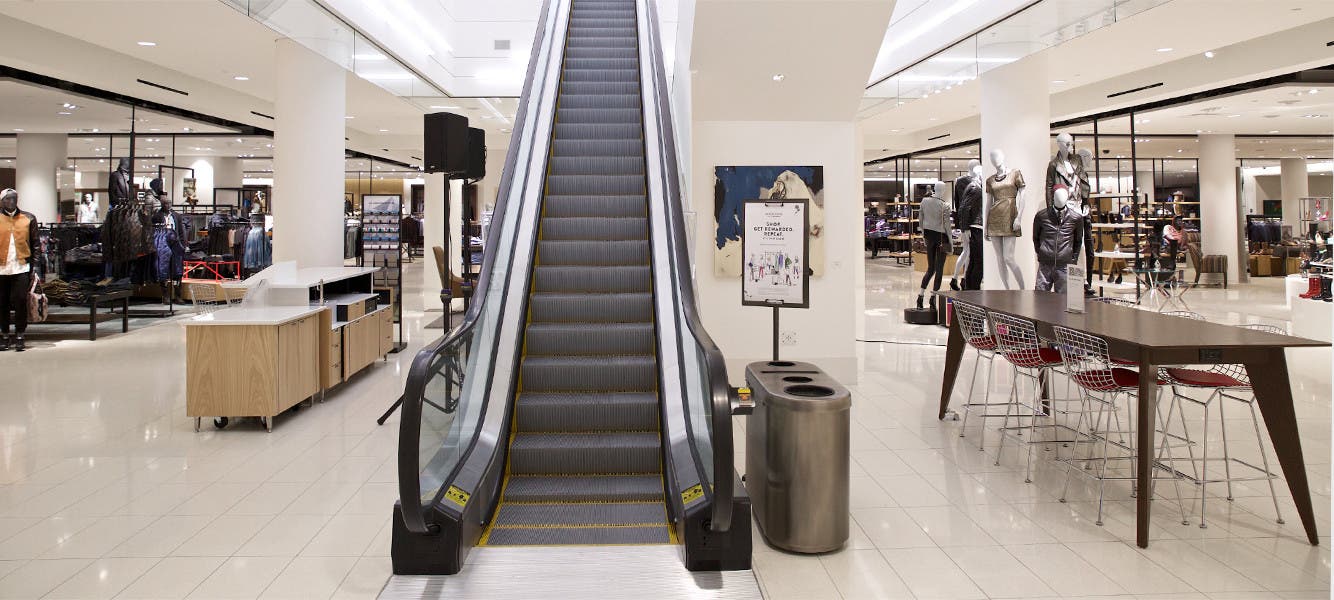 Within our own operations, we're working to reduce greenhouse gases and use energy, water and forest resources more efficiently. One of the ways we report on our efforts and progress is through the annual Carbon Disclosure Project climate disclosure initiative. You can view our most recent disclosure here.


Energy
We've reduced the amount of energy we use per square foot in our facilities by doing things like installing LED lighting technologies that are more efficient. And by using remote monitoring, we're able to improve the efficiency of our lighting and HVAC systems, ensuring that they're only operating when needed. All of these things lower our energy usage per square foot. Since 2015, we've reduced our energy use per square foot by 17.1 percent. We are also purchasing more renewable energy; in 2018, in deregulated markets where we operate, 82 percent of our energy came from renewable sources.


Water
Water conservation is important to every part of our supply chain. At our stores, offices and distribution facilities, we conserve water by using careful landscaping, regulated flow toilets and waterless urinals in our newer facilities and stores. In 2018, we used 350,539 kilogallons of water in our owned and operated facilities, or 12.5 gallons per square foot. This is a 10 percent reduction in our water intensity since 2014.
Though Nordstrom Product Group (NPG) has a limited number of products that require wet processing or washing techniques, we still believe that we should understand and work to decrease our water use in facilities that manufacture NPG products. We're collaborating with other manufacturers in those factories, and we're involved in efforts like the Sustainable Apparel Coalition and other workgroups that address water usage.


Emissions
As reported in our 2019 CDP Climate Change disclosure, in 2018 our Scope 1 emissions were 51,024 metric tons, and our Scope 2 emissions were 204,888 metric tons, within our owned and operated facilities.
As a way to reduce our carbon footprint, we look for ways to reduce emissions by improving the efficiency of our transportation. We strive to use intermodal transportation (a combination of truck and rail), and we're using compressed natural gas (CNG) trucks where we can. Through our GainShare program, we're able to reward our drivers for increasing their miles per gallon during hauls. By changing the way we load our trucks, we can fit more cartons of merchandise into each truck, which means fewer trips. In 2014, 2018 and 2019, Nordstrom received a SmartWay® Excellence Award from the U.S. Environmental Protection Agency as a true industry leader in freight supply-chain environmental performance and energy efficiency.
We're also continuing to look for other ways to reduce our carbon emissions. We partner with Forterra, a nonprofit organization focused on protecting and conserving natural and working landscapes in Washington state's Central Cascades and Olympic regions. Specifically, we are a member of Forterra's Evergreen Carbon Capture Program, through which we offset 100 percent of the carbon emissions of all Nordstrom and Nordstrom Rack stores in the Puget Sound region by planting and maintaining tree restoration sites in Everett, Seattle and Tacoma.


Vendors & Supplier Partners
Through our Partnership Guidelines, we ask our vendor and supplier partners to comply with applicable environmental laws and commit to practices that preserve resources.