Responsible Products & Manufacturing
Responsible Manufacturing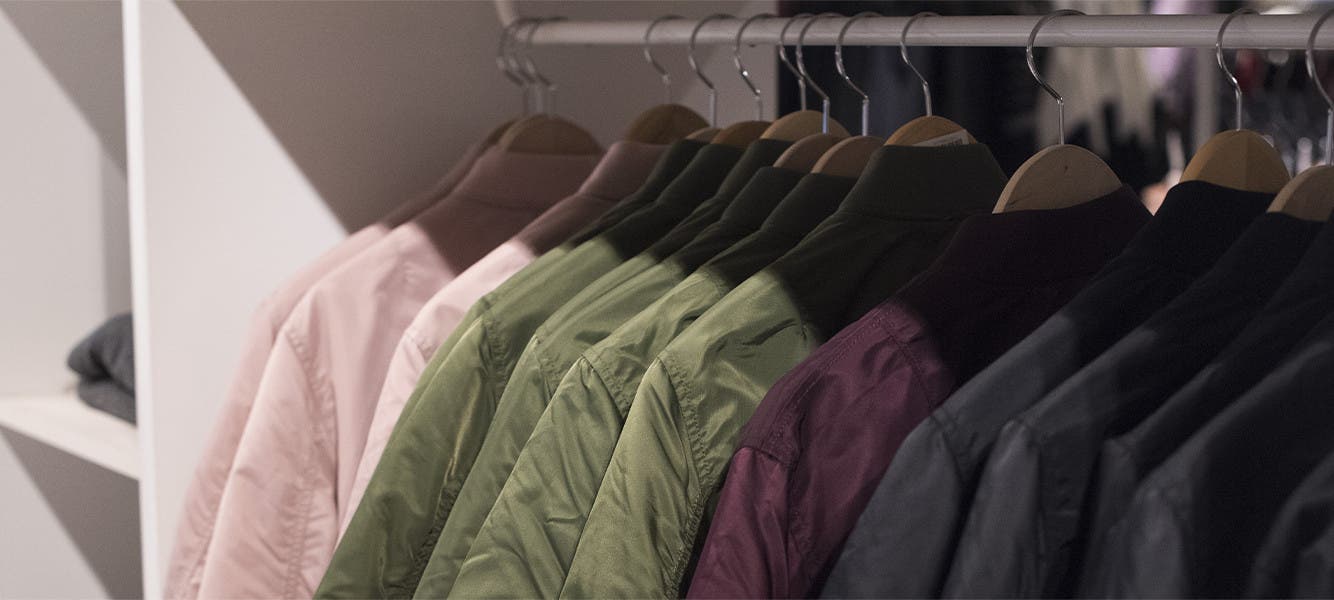 Sustainable Products
We offer environmentally friendly apparel, shoes and accessories at our Nordstrom and Nordstrom Rack stores. It's also easy to find these products online—type "eco-friendly" or "sustainable" into the search box at Nordstrom.com.

We also carry items made with other materials that are better for the planet: 
Shop Women's Eco-Conscious Style
Shop Men's Eco-Conscious Style
Shop Kids' Eco-Conscious Style

Chemicals
Nordstrom Product Group (NPG) adopted the American Apparel and Footwear Association's Restricted Substance List in 2010 and tests our products for banned or restricted substances. All of our cleaning supplies are low- and non-toxic products.

Clothing Fabrics
Trees from forests around the world—from the Pacific Northwest of North America to Indonesia to the Amazon—are being processed for the clothing industry. Fabrics like rayon, viscose, modal and lyocell are most commonly made from regenerated cellulose, which is a direct product of trees cut down exclusively to feed dissolving-pulp mills.

As demand for dissolving pulp increases, developing more sustainable fabric solutions is even more important. Because Nordstrom works primarily with cut-and-sew manufacturers through our relatively small private-label business, we aren't always able to specifically influence fabric production. However, we are committed to finding opportunities to prioritize and increase the use of fabrics that do not rely on the use of forest fiber in our private-label brands where we can. At the same time, we are working to educate our private-label brands and other brands we sell in our stores—a majority of our product offering—about understanding the sources of the raw materials used and their impacts on our planet. Specifically, we encourage brands to ensure they are not sourcing from ancient and endangered forests, endangered species habitat and/or illegally logged forests.

We applaud efforts already under way, including those that have been undertaken by some of our vendors—such as Eileen Fisher, Patagonia, prAna and Quiksilver—with guidance from the nonprofit organization Canopy. 

Animal Welfare
Nordstrom is committed to ensuring that fair and humane animal-welfare practices are considered and incorporated where possible across all areas of our business. Through our Partnership Guidelines and other specific guidelines related to testing, sourcing and the merchandise we offer, we are working to address the treatment of animals in a variety of ways:

Fur Requirements
We realize our customers have different opinions on the subject of offering fur. We try to balance providing customers with products they want, while at the same time considering other customers' sensitivities. Though we continue to offer some fur products, we have set specific guidelines around this, including:
Removing fur salons from our stores in 1991
Eliminating the use of fur in our Nordstrom private-label brands
No longer buying or selling items that use Asiatic raccoon (also known as raccoon dog)
Requiring all vendors to adhere to labeling guidelines that go above what is required by law, including appropriately labeling all real and faux fur
Our team and vendors receive ongoing education on our fur requirements. We also have a quality assurance process in place that helps us to confirm, among other things, fur type and proper labeling. Our goal is to ensure that all our customers have all the information they need to make an informed purchasing decision.

Cosmetics
We do not test our own Nordstrom private-label cosmetic products on animals, nor do any of the manufacturers that produce our Nordstrom private-label products. Nordstrom natural-hair cosmetic brushes use goat and pony hair, but animals are not harmed in the manufacturing process. For customers who prefer not to use animal-hair cosmetic brushes, we offer a range of high-quality synthetic brushes. For more information about Nordstrom brand cosmetics, please call 1.800.7beauty or shop our selection of makeup, skin care and fragrance.

We strive to do business with outside vendors who use fair and humane animal-welfare practices. For specific questions about other cosmetics brands and whether or not they use animals for testing, we suggest that you contact the manufacturer directly. 

Through our Partnership Guidelines, we ask our vendor and supplier partners to strictly adhere to international, national and state government laws and regulations related to chemical usage, environmental responsibility and animal welfare.

Read stories about our efforts.