Apply for a Grant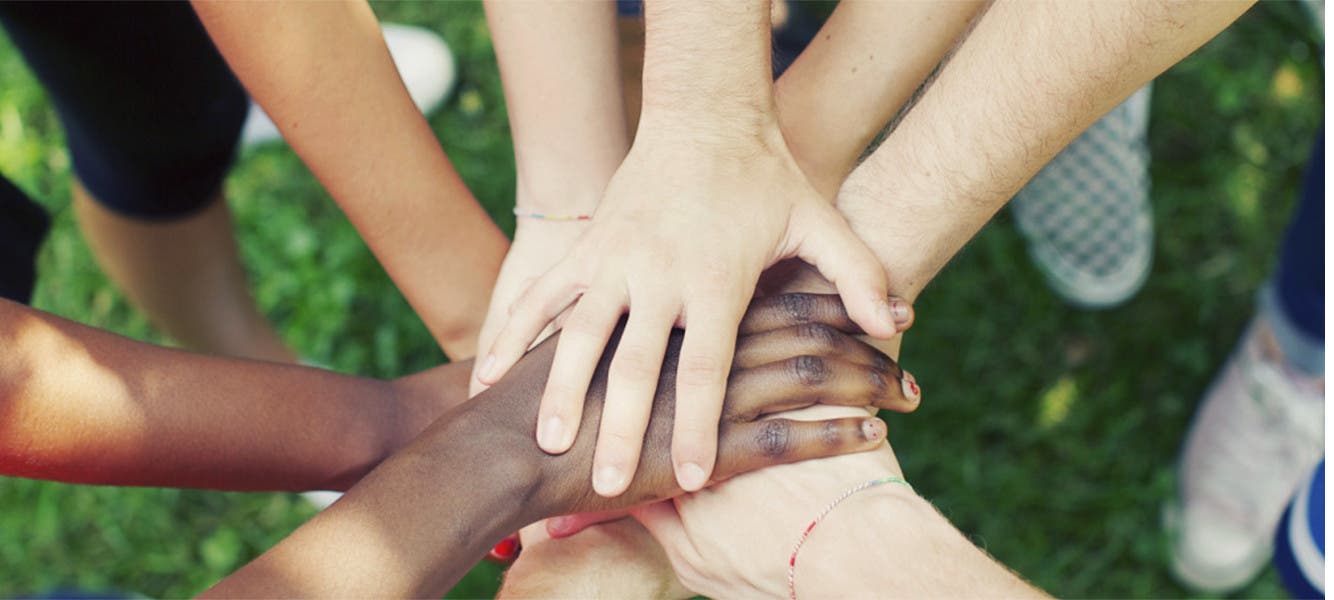 We believe one of our most important responsibilities is supporting the communities Nordstrom serves, so each year we give millions of dollars to worthy nonprofits in the U.S., Canada and Puerto Rico. Our contributions most often take the form of a cash grant, but we are also proud to partner with local and national organizations through specific giving programs and by volunteering our time and resources. We also offer our employees the opportunity to have their personal contributions matched by Nordstrom.
Gift Cards That Give
Nordstrom is pleased to donate 1% of all our Gift Card sales, including amounts added to existing Gift Cards, to qualified nonprofit organizations in the communities we serve. Our annual donation is based on Gift Card sales, including those sold at Nordstrom, Nordstrom Rack, Nordstrom.com and authorized retailers, from February 1 through January 31 of the following year.
These funds are used to support Nordstrom-directed grants (see details below). Additionally, they are used to support the Nordstrom Employee Charitable Match Program, which matches up to $5,000 per employee, per year to qualified nonprofit organizations.
Products and Programs
We partner with our customers to give back through various programs and products including:
Treasure & Bond: our brand that gives 2.5% of sales to nonprofits that empower youth. Learn more.
M·A·C Viva Glam: supporting HIV/AIDS research, education and programs through the sale of M·A·C Viva Glam Lipstick and Lipglass products
Shoes That Fit: each year for our annual holiday giving program, we partner with Shoes That Fit, a program that has provided tens of thousands of pairs of new shoes to kids in need across the country
United Way: a great opportunity for us to partner with our employees to support United Way organizations through donations and volunteerism
Nordstrom-Directed Giving Guidelines
The majority of our Nordstrom-directed contributions focus on programs and organizations that care for kids and empower youth. We also support other programs and organizations that we believe have a significant impact on our communities. Learn more about the nonprofits we support.
To be eligible for a Nordstrom-directed cash grant, your organization must:
Qualify for nonprofit status under the Internal Revenue Service code or Canadian Revenue Agency
Benefit a local community served by Nordstrom
Demonstrate sound and responsible financial policies and management
Demonstrate the requested funds will support a program or service not readily available elsewhere
To ensure that charitable organizations receive the maximum benefit from our support, we give cash contributions. We do not donate merchandise, gift cards, samples, shopping bags or other supplies. As a rule, we do not make corporate contributions that support:
Auctions, raffles or opportunity drawings
Individual primary or secondary schools
Unrestricted operating funds
Individual scholarships or funds for individuals
Projects of a political nature, including lobbying
Pageants or talent competitions
Political organizations (candidates or parties, committees or legislation)
Religious organizations serving only those with like beliefs
Places of worship such as churches, synagogues or temples
Special occasion, goodwill or program advertising
Loans or investments
Professional or amateur team sponsorship (including sports) or fundraising competitions (including athletic fundraising events)
Social clubs, including sororities or fraternities
Production of films, videotapes, recordings, publications or displays
Merchandise promotions
Conferences or conventions
Organizations with a written policy of discrimination against any person or group based on sex, race, disability, sexual orientation, gender identity or any other basis
As a company, Nordstrom does not allow solicitation in or in front of our doors. We receive many similar requests and it would be an impossible task to decide whom we allow and whom we do not.
Apply for a Nordstrom Grant
An organization that believes they meet our eligibility requirements can submit an online application. Please note the following information will be required to complete the application:
A concise description of the organization, including purpose and objectives
Dollar amount of request
Proof of nonprofit status under the Internal Revenue Service code or a Canadian Revenue Agency registration number
List of officers and directors
History of organization
Most recent annual report or 990 (must be dated within 1 year from submission)
W9 (must be dated within 1 year from submission)
Nordstrom contributions are determined on an annual basis. All requests must be received by midnight on October 1 for the following year. In January, we notify all organizations of the status of their requests.
Nordstrom's contribution to a nonprofit organization implies no further commitment unless specifically stated at the time of initial funding. We welcome your questions or inquiries—please direct these to Giving@Nordstrom.com or to the location that supports your area:
Washington, Oregon and Alaska
Anne Nordstrom Gittinger
1617 6th Avenue, Suite 500
Seattle, WA 98101-1742
206.373.4015
All other states, Puerto Rico and Canada
Andrea Tharp
1700 7th Avenue, Suite 1000
Seattle, WA 98101-4407
206.303.4400
Employees interested in the Charitable Match Program should visit MyNordstrom.com and look for the Employee Charitable Match Program widget for more specific details.