Balsam Hill Tree Lot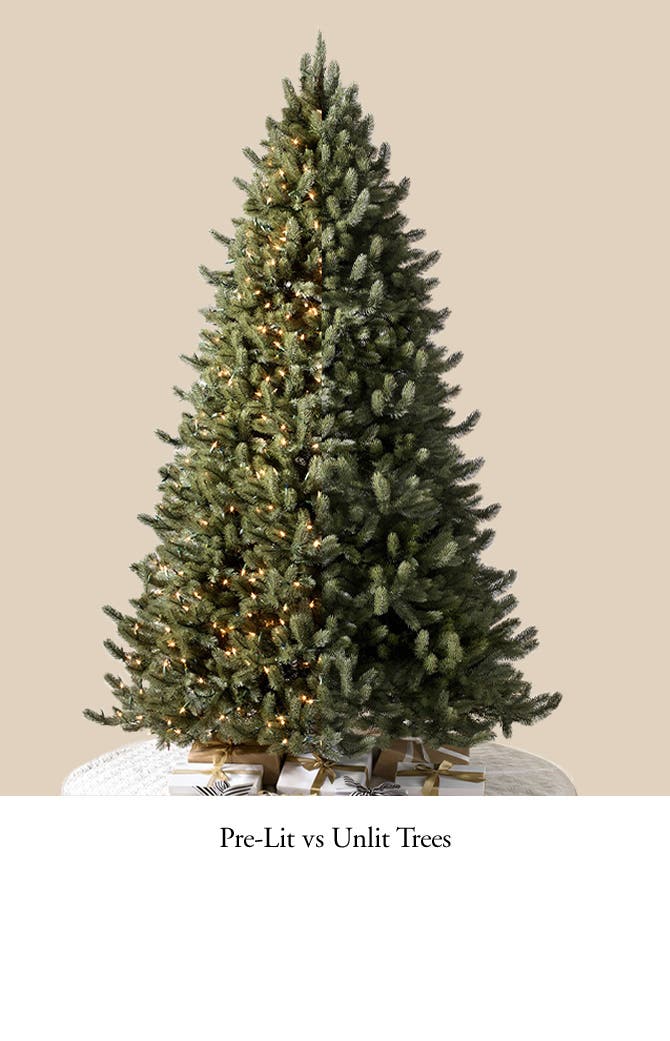 Choose from a variety of expertly hand-strung lighting options or string your own lights to fit your unique decorating style.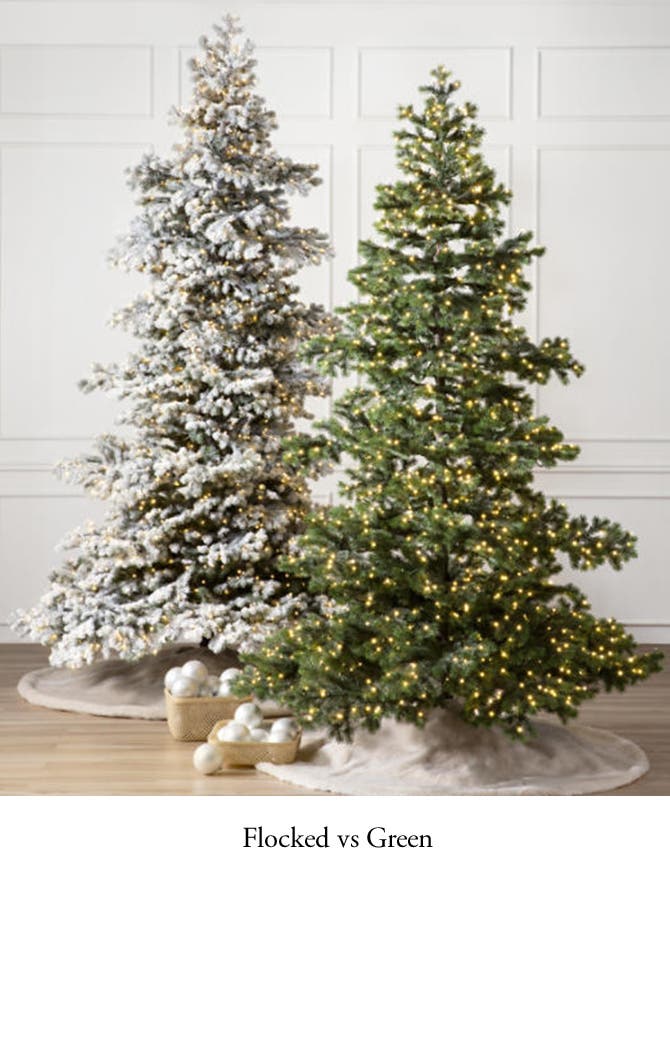 Choose a breathtakingly natural green tree or add a touch of splendor with flocking to mimic the appearance of snow-covered branches.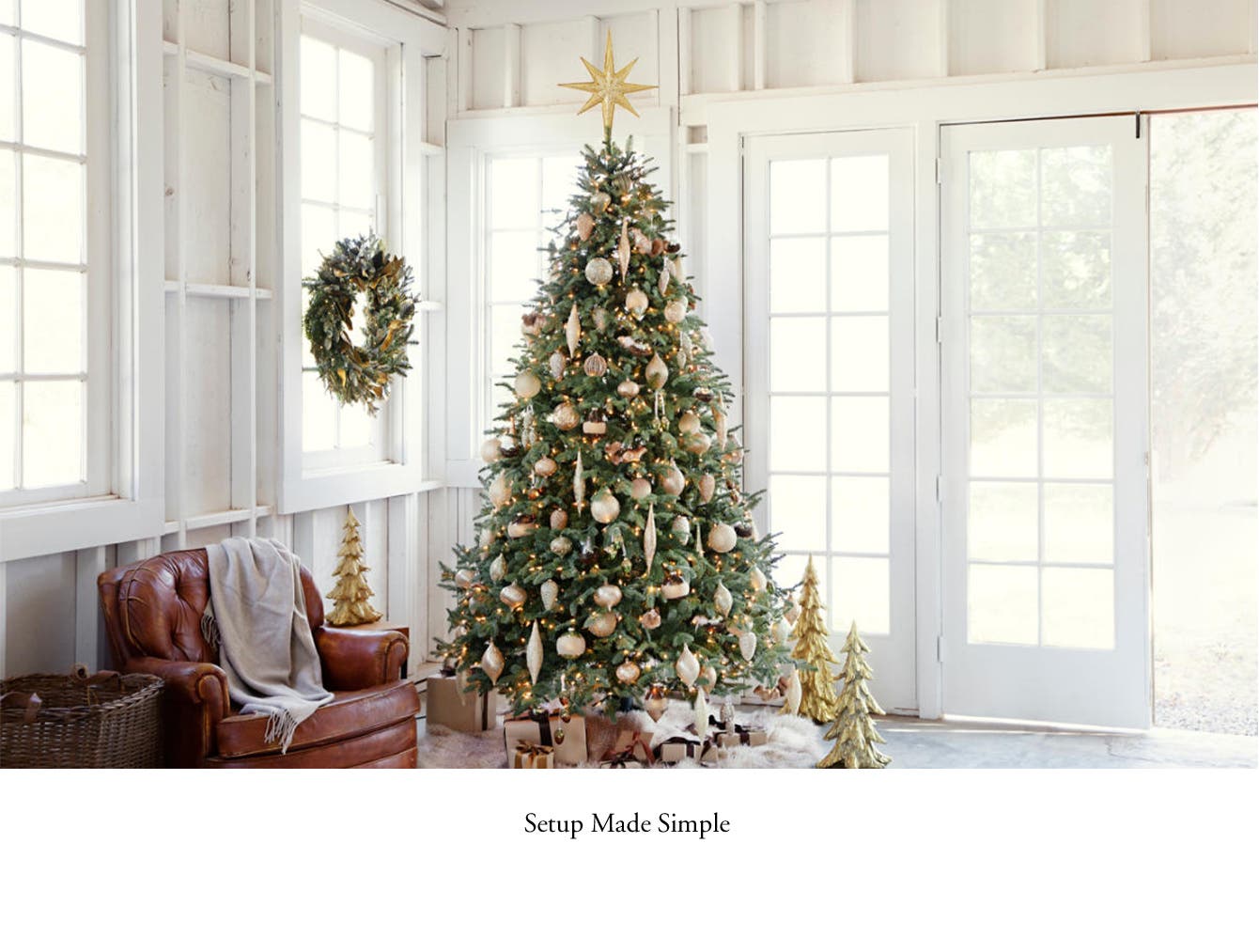 Quick and easy setup means Balsam Hill trees save time for what matters most.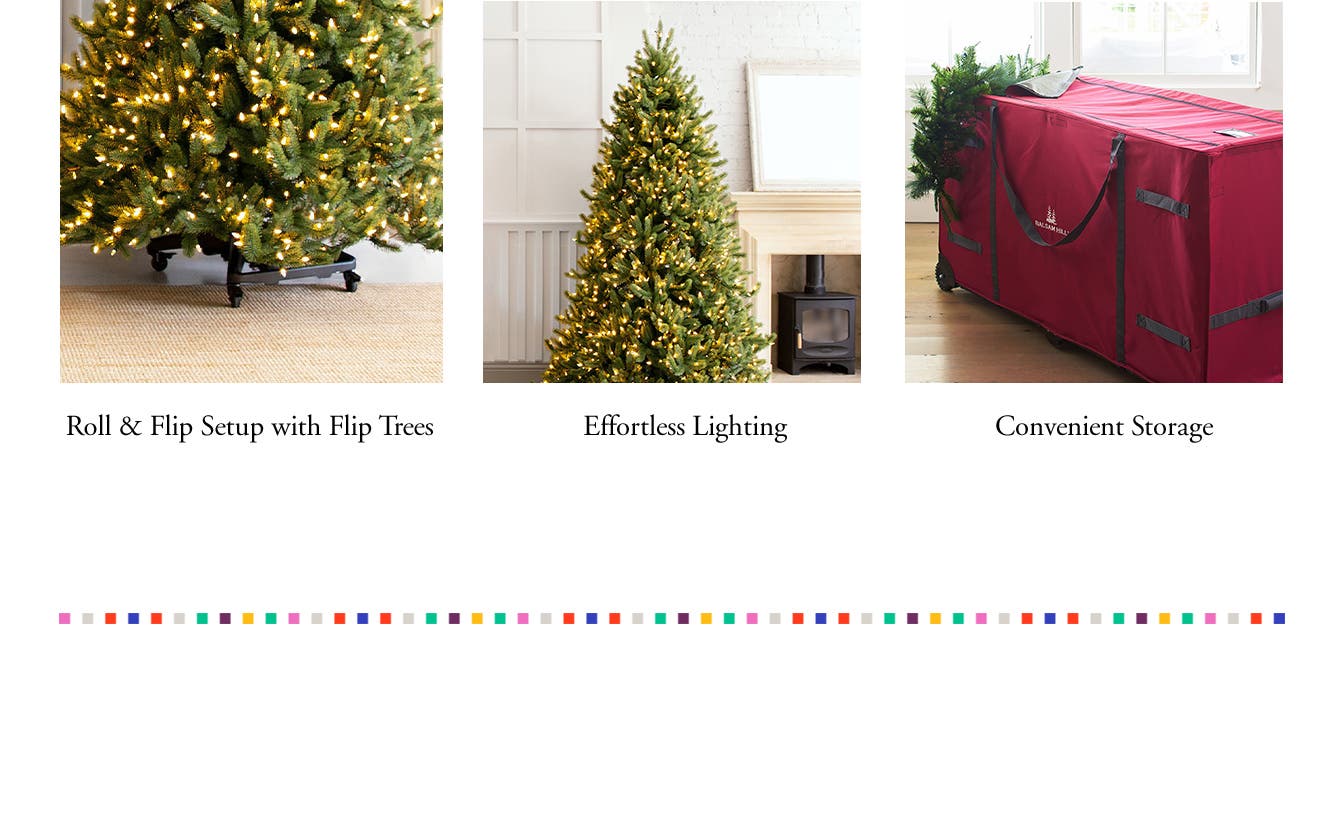 Choose the Flip Tree® for no heavy lifting required—simply roll the tree base into place, flip it and attach the treetop.
For pre-lit trees, the lights connect through the trunk and there's only one plug required.
Heavy-duty storage bags and boxes protect your most treasured holiday items.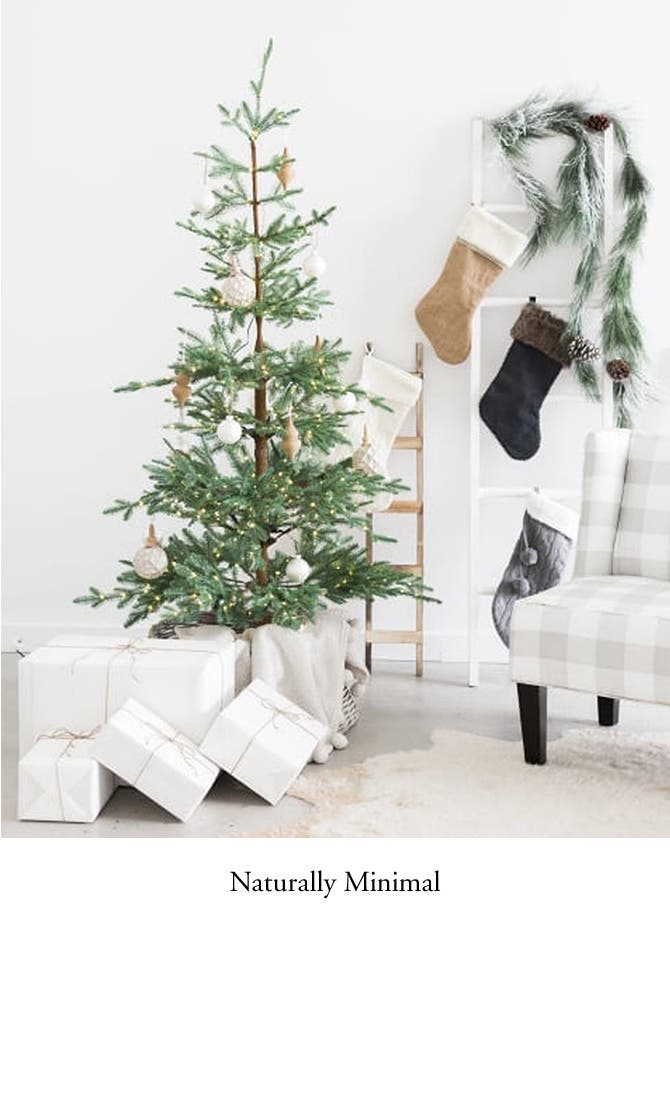 An organic silhouette with thoughtfully placed, lifelike branches creates an ideal backdrop for modern and meaningful decorations.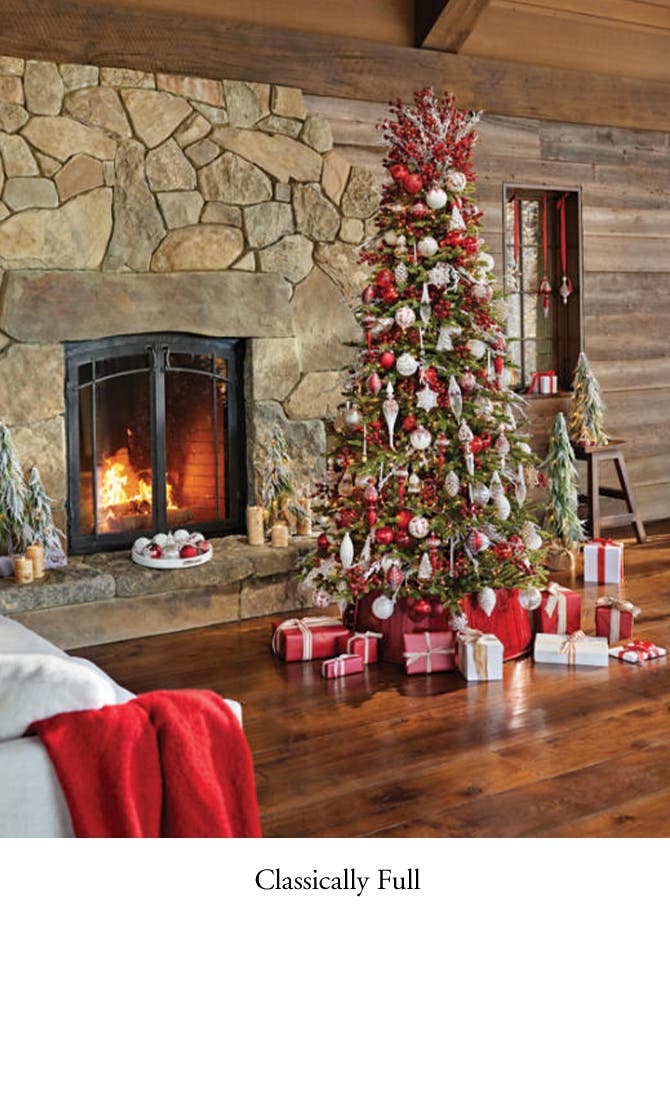 A lush profile with layered branches provides a traditional showcase for trinkets and ornaments, creating a grand focal point for any home.